"That was very stupid," says the man whose birthday cake sparklers just totally exploded his birthday balloons.
But you have to see it coming, right? The comically large sparklers. The bouquet of red balloons. The eggs smashed to the head, adding insult to injury.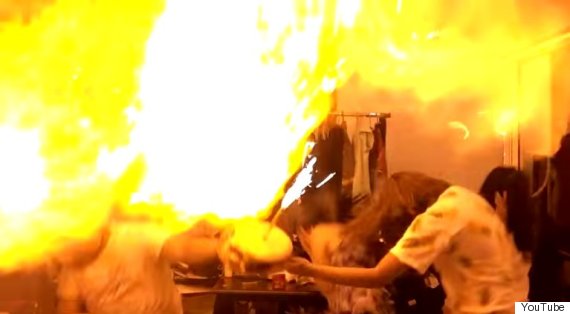 Oh, the humanity!
SUBSCRIBE AND FOLLOW
Get top stories and blog posts emailed to me each day. Newsletters may offer personalized content or advertisements.
Learn more