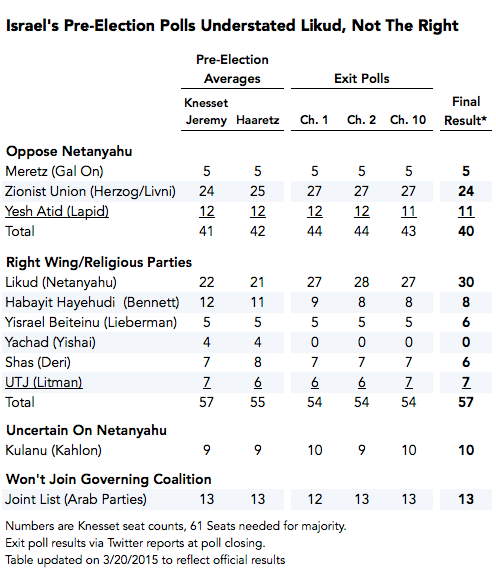 UPDATE: The table in this story was updated on March 20 to reflect the official election results, which differed by one seat each for four small parties (Meretz, Shas, UTJ and the Joint List) from those published by the Jerusalem Post early Wednesday morning. The table also adds a new heading for the Joint List -- "Won't Join Governing Coalition" -- to better reflect their position as expressed before the election.
Also on HuffPost:
Benjamin Netanyahu Addresses Congress
SUBSCRIBE AND FOLLOW
Get top stories and blog posts emailed to me each day. Newsletters may offer personalized content or advertisements.
Learn more