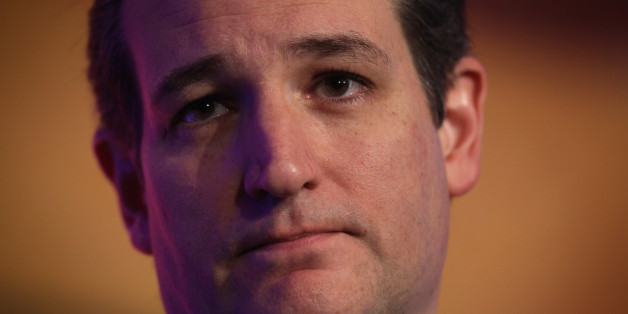 Cruz said there has been a "disproportionate increase" since 2009 in funding of earth sciences. There has been an increase — and it is larger than some other NASA areas — but spending on earth sciences is lower now as a percentage of NASA's budget than it was in fiscal 2000. And the increase reflects an effort to restore funding that had been cut.
Cruz also suggested that the "core mission" of NASA does not include earth sciences. In fact, studying the Earth and atmosphere has been central to NASA's mission since its creation in 1958.
In criticizing NASA's spending on earth sciences, Cruz also said the agency needs to "get back to the hard sciences" — meaning space exploration and not earth and atmospheric research. The term "hard sciences" refers to fields including physics and chemistry, which are central to the research being done as part of NASA's earth science programs.
Budget Priorities
Cruz, March 12: As we begin the process of putting together a roadmap for the future of NASA, there is one vital question that this committee should examine: Should NASA focus primarily inwards, or outwards beyond lower Earth orbit. Since the end of the last administration we have seen a disproportionate increase in the amount of federal funds that have been allocated to the earth science program at the expense of and in comparison to exploration and space operations, planetary science, heliophysics and astrophysics, which I believe are all rooted in exploration and should be central to the core mission of NASA. … I am concerned that NASA in the current environment has lost its full focus on that core mission.
Mission to Earth
NASA, 1964: The fundamental objective of the Geophysics and Astronomy Program is to increase our knowledge and understanding of the space environment of the Earth, the Sun and its relationships to the Earth, the geodetic properties of the Earth, and the fundamental physical nature of the Universe.

Knowledge of these areas is basic, not only to our understanding of the problems of survival and navigation in space, but also to the improvement of our ability to make technological advances in other fields. The understanding of the Earth's atmosphere is important for advancement of weather forecasting, for solution of spacecraft reentry problems and for study of the atmospheres of other planets.
Space Exploration and Flooded Launch Sites
Bolden, March 12: We can't go anywhere if the Kennedy Space Center goes under water and we don't know it. That's understanding our environment. … It is absolutely critical that we understand Earth's environment, because this is the only place that we have to live.
Hard Sciences
Cruz, March 12: That in my view is disproportionate, and it is not consistent with the reason so many talented young scientists have joined NASA. And so it's my hope that this committee will work in a bipartisan manner to help refocus those priorities where they should be, to get back to the hard sciences, to get back to space, to focus on what makes NASA special.
AGU, March 12: Earth sciences are a fundamental part of science. They constitute hard sciences that help us understand the world we live in and provide a basis for knowledge and understanding of natural hazards, weather forecasting, air quality, and water availability, among other concerns.
ALSO ON HUFFPOST:
Politicians' Science Gaffes
SUBSCRIBE TO & FOLLOW TRUMP'S FIRST 100 DAYS
How will Donald Trump's first 100 days impact YOU? Subscribe, choose the community that you most identify with or want to learn more about and we'll send you the news that matters most once a week throughout Trump's first 100 days in office. Learn more