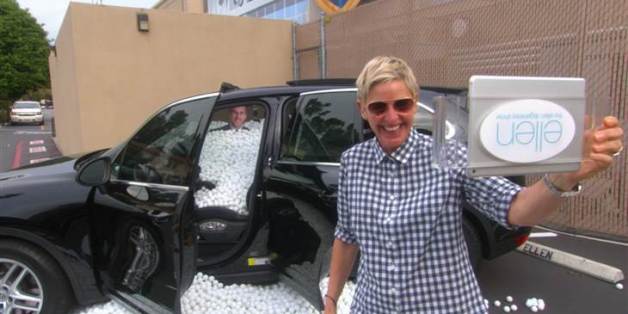 Remember when Ellen DeGeneres did this to Matt Lauer?
Sorry we just made you relive that.
Lauer swore that one day he would get revenge, and today, my friends, he has.
While DeGeneres was inside finishing up the taping of her daytime show, Lauer's team was outside doing this to her Porsche Cayenne: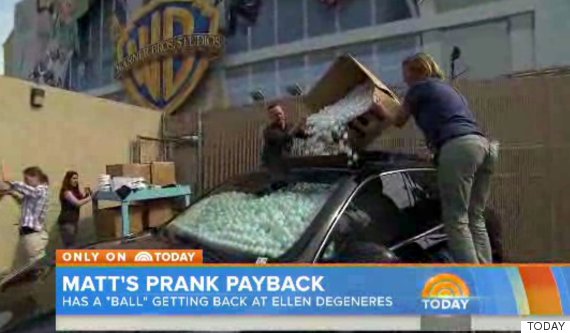 In case you were wondering, those are 20,000 ping pong balls. Watch it all go down below: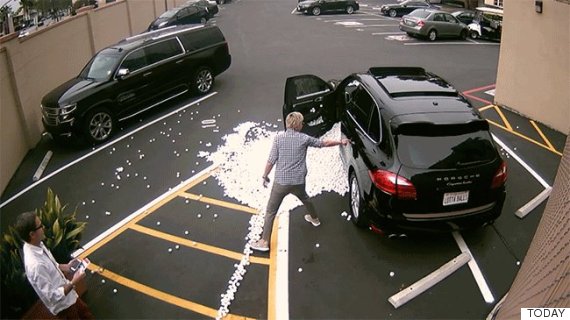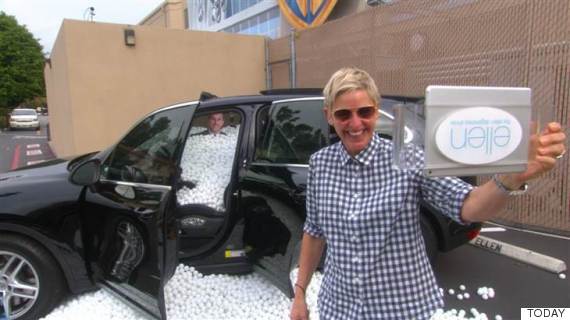 Visit NBCNews.com for breaking news, world news, and news about the economy
SUBSCRIBE AND FOLLOW
Get top stories and blog posts emailed to me each day. Newsletters may offer personalized content or advertisements.
Learn more