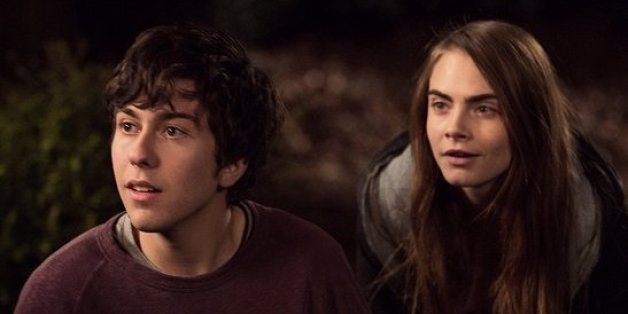 Author John Green premiered the first trailer for "Paper Towns" on the "Today" show on Thursday, showing scenes from the film based on his best-selling 2009 novel by the same name. "Paper Towns" stars Nat Wolff and Cara Delevingne as Quentin and Margo, teenage neighbors whose lives become intertwined when Margo disappears just before high school graduation. Fans of the book will recognize specific scenes played out on-screen, like Margo and Quentin's one-night adventure and an unforgettable road trip.
"It's a story about all kinds of love, not just romantic love, but also friendship and how special friendships can be when you're in high school," Green said. "And it's much funnier than 'Fault In Our Stars.'" "Paper Towns" hits theaters July 24.
Also on HuffPost:
The Many Faces Of Cara Delevingne
SUBSCRIBE AND FOLLOW
Get top stories and blog posts emailed to me each day. Newsletters may offer personalized content or advertisements.
Learn more