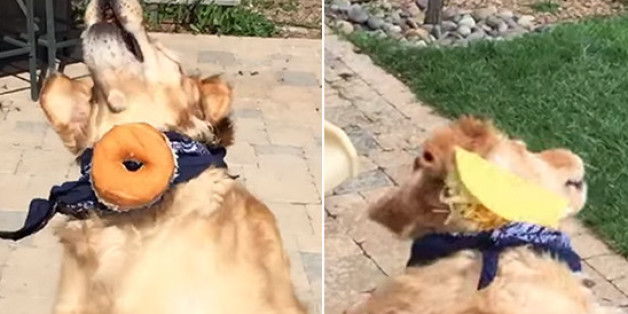 In the movie "Airplane!" one character revealed he had a "drinking problem" by going to take a sip of Gatorade ... and splashing it all over his shirt. Fritz the dog has a similar issue — only in his case, it's a "snack problem."
SUBSCRIBE AND FOLLOW
Get top stories and blog posts emailed to me each day. Newsletters may offer personalized content or advertisements.
Learn more