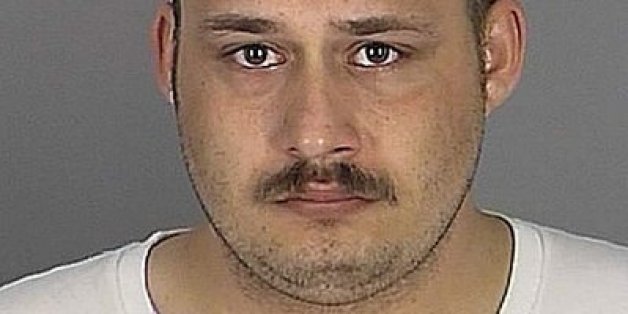 Deputies from the Pasco County Sheriff's Office were called to Congo River Miniature Golf Saturday afternoon, after a man using the restroom noticed a cell phone leaning against the wall under a sink recording him, Bay News 9 reports.
Barrett, one of two employees working that day, was quickly determined to be the main suspect. Authorities said he admitted setting up the camera in the bathroom and said he did it because "he saw a hot man," according to New Port Richey Patch.
Barrett was charged with video voyeurism, a felony, and booked into the county jail, according to The Smoking Gun. He was released from custody on Monday after posting $5000 bond.
When Sheriff Chris Nocco discussed the case with the media, he didn't pull any punches.
"This guy has some issues,"Nocco told Suncoast News. "As a father, you do what you can to protect your kids. This is one of those things where there's some scumbag who will exploit people. He didn't know who was going to use [the urinal]. It could have been a 5-year-old boy or a 50-year-old man."
Barrett allegedly told police this incident was the first time he had attempted to film people in the urinal, but Nocco suspects there are other victims
"He said this was the first time he did it, but we're skeptical," he said, according to the website. "I hope all of [Barrett's] neighbors see and hear this. I wouldn't let my children near his house. He's the one who needs to be exposed."
SUBSCRIBE TO & FOLLOW BREAKING ALERTS
Never miss a thing. Sign up for up-to-the-minute breaking news alerts delivered straight to your inbox. Learn more