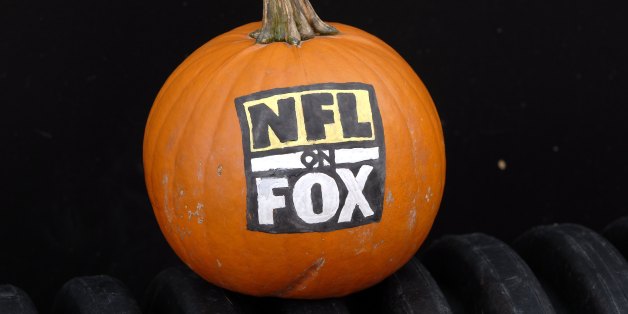 Don't look now, but concussions have become the new global warming: a debate where "consensus" trumps evidence, and heroes and villains are determined by their stances on an issue where the science is bogus at worst and murky at best.

What we know for sure is that, as with the climate-change debate, the media will feed us nothing but a steady diet of fear and angst. And the facts that show football isn't killing people will be an inconvenient truth.
A number of people in recent weeks have questioned whether football is actually dangerous. The NFL-affiliated doctor Joseph Maroon argued last week on the NFL Network that the sport is actually safer than bicycling, and the right wing political site Breitbart recently published this headline, which really speaks for itself:
It's true that there's a lot we still don't know about the long-term effects of concussions. Scientists are still figuring out just how much cognitive damage concussions cause at a young age cause, and the exact link between concussions and the brain disease known as chronic traumatic encephalopathy (CTE) is still a work in progress, as well as our understanding of the full effects of that disease.
Here's a chart that goes into a bit more detail: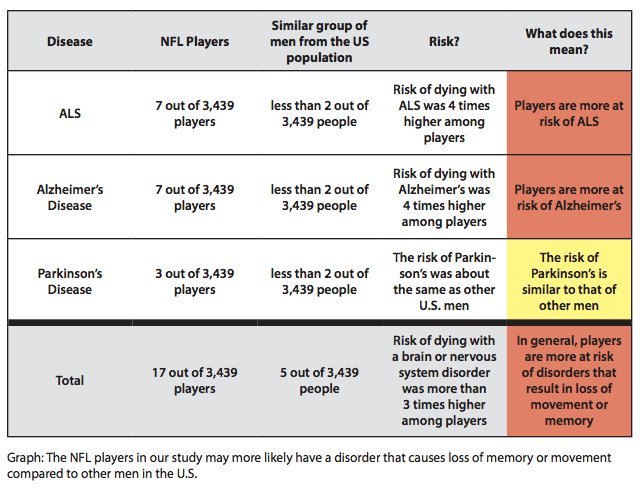 We don't know a lot about the dangers of football, but we certainly know something -- and the evidence is mounting. Arguing that we should ignore signs that football could be dangerous would be akin to having denied evidence of deleterious health consequences associated with cigarettes.
Oh, and by the way, 97 percent of scientists, who usually live to deal in things like "scientific evidence," agree that humans are causing global warming when they express an opinion of any sort. There's not really much debate there anymore.
SUBSCRIBE TO & FOLLOW THE MORNING EMAIL
The Morning Email helps you start your workday with everything you need to know: breaking news, entertainment and a dash of fun. Learn more