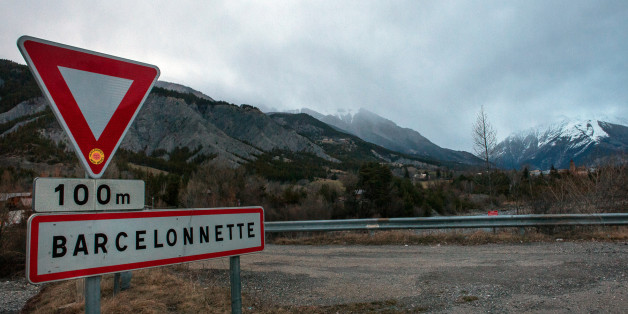 Die Nacht hat keine Linderung gebracht. Ganz Deutschland trauert um die Toten der Germanwings-Maschine 4U 9525. Eine größere Katastrophe hat es in der deutschen Fluggeschichte nicht gegeben: Bei dem Absturz der Maschine vom Typ Airbus A320 der Lufthansa-Tochter kamen wahrscheinlich alle 150 Menschen an Bord ums Leben.

Den zahlreichen Rettern an der Unglücksstelle den französischen Alpen bleibt aber fast keine Zeit zum Trauern. Nachdem am späten Dienstagabend mit Einbruch der Dunkelheit die Suche nach den Opfern des Todesfluges an der schwer zugänglich Absturzstelle abgebrochen wurde, sollen die Leichen nun in den Morgenstunden geborgen werden.

Experten nehmen Untersuchung der Unfallstelle auf

Auch die Experten der Bundesstelle für Flugunfalluntersuchung nehmen am Mittwochmorgen ihre Arbeit auf. Drei Fachleute hätten sich auf den Weg gemacht, um die Unfallstelle zu untersuchen, sagte der Sprecher der Bundesstelle, Germout Freitag, in Braunschweig. Vermutlich werden sie nach seiner Schätzung nicht vor 9 Uhr an der Unfallstelle ankommen.

Die deutschen Fachleute wollten gemeinsam mit den französischen Kollegen prüfen, ob alle Trümmerteile zu finden seien oder das Flugzeug möglicherweise in der Luft auseinandergebrochen sei. Dann werde versucht, den Flugschreiber zu bergen.

Vielzahl der Trümmer spricht für Aufschlag mit hoher Geschwindigkeit
Bilder zeigten unzählige Trümmerteile in einer kargen Felslandschaft. Die Vielzahl der Trümmer spreche für einen Aufschlag mit hoher Geschwindigkeit, erklärte Freitag. Voraussichtlich erst nach der Untersuchung im Laufe des Tages werden die Fachleute der Bundesstelle Bericht erstatten, kündigte Freitag an.
SUBSCRIBE AND FOLLOW
Get top stories and blog posts emailed to me each day. Newsletters may offer personalized content or advertisements.
Learn more