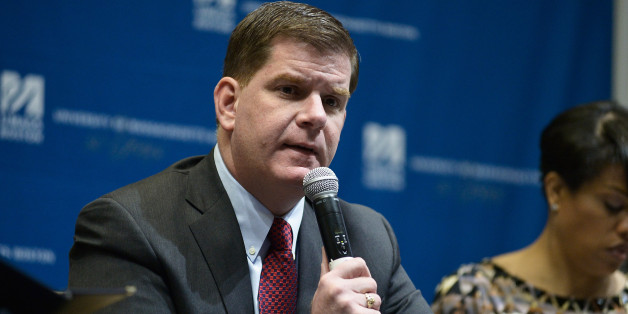 Not even politicians can avoid weighing in on the devastating boy band shake-up rocking tween America.
In Boston Mayor Marty Walsh's Twitter Q&A Wednesday, which used the hashtag #AskMJW, one tweeter asked the question surely on the minds of many Bostonians: Why hasn't the mayor reacted to One Direction member Zayn Malik calling it quits?
We hope Walsh's words of strength, regardless of whether he meant them in jest, reach One Direction's Harry Styles, who was caught wiping away tears last night during a performance in Jakarta, Indonesia.
Also on HuffPost:
Mayors Of America's Largest Cities
SUBSCRIBE AND FOLLOW
Get top stories and blog posts emailed to me each day. Newsletters may offer personalized content or advertisements.
Learn more