If you're one of those people who thought a break in NCAA Tournament games meant you could sleep on college basketball, think again.
Old Dominion University guard Trey Freeman hit a ridiculous, running three-pointer from deep behind the arc with 3.5 seconds on the clock on Wednesday night to win the quarter-final game of the the NCAA's National Invitation Tournament. The shot launched his top-seeded team past No. 3 Murray State, 72-69, to advance to the semi-finals.
Old Dominion University will face off against No. 2 Stanford on March 31. Here's a still shot of the ridiculous three-pointer: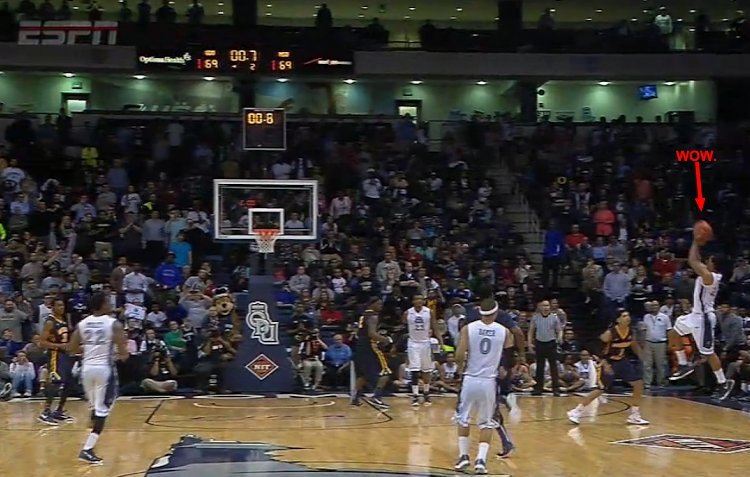 SUBSCRIBE AND FOLLOW
Get top stories and blog posts emailed to me each day. Newsletters may offer personalized content or advertisements.
Learn more