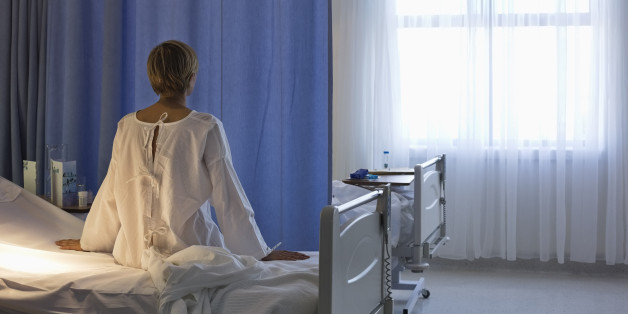 Laurie Bertram Roberts was about 12 weeks pregnant with her third child when she thought something might be wrong. She was the married mother of twins at the time, working two jobs in Michigan City, Indiana -- one in fast food, and the other as a buffet server. Because she didn't have health insurance, she went to the ER when she noticed a pink discharge. They sent her home and told her to put her feet up. The next day, she started bleeding steadily, and she returned to the ER. Again, they told her to go home; even though the hospital had confirmed she was having a miscarriage, they would not treat her because her fetus still had a heartbeat. So she went back home. That's when she started hemorrhaging. "I thought I was bleeding to death," she says.
SUBSCRIBE AND FOLLOW
Get top stories and blog posts emailed to me each day. Newsletters may offer personalized content or advertisements.
Learn more