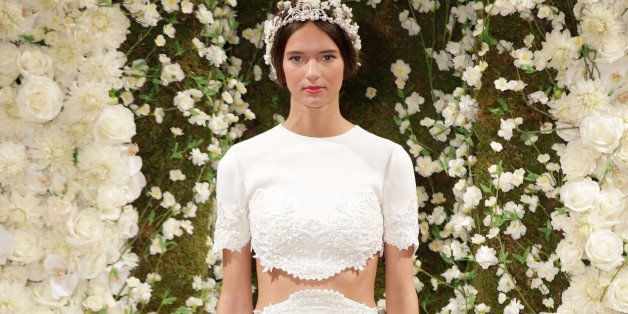 As the Millennial generation marches toward the marrying-age sweetspot of 25-35, the Wedding Industrial Complex is hustling to address the unique needs of these unique buyers.
This week word came down that noted purveyor of rompers, Revolve Clothing, is launching its first-ever bridal line. As you might expect, Revolve's line is heavy on the Coachella bride look that we've seen so much of recently. Picking up where J. Crew left off—which, as a refresher, was with bridal shorts and bridal crop tops—Revolve offers a two-piece midriff number and floaty ruffles galore.
SUBSCRIBE AND FOLLOW
Get top stories and blog posts emailed to me each day. Newsletters may offer personalized content or advertisements.
Learn more