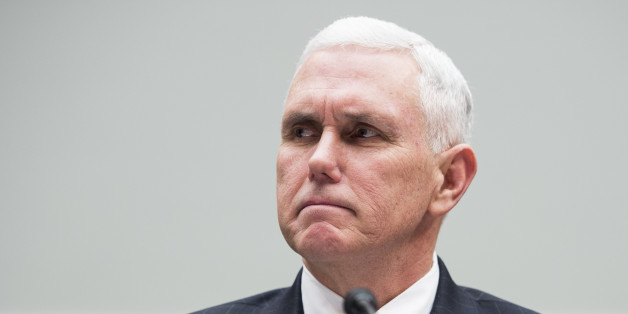 Indiana Gov. Mike Pence (R) went on "Fox & Friends" on Tuesday morning to defend the "religious liberty" bill he recently signed, which critics say invites discrimination against gay, lesbian and transgender people.
Since the legislation was signed last Thursday, the governor has faced blistering criticism and a boycott that now includes the states of Connecticut and Washington.
"Five years ago, my wife and my family walked the Edmund Pettus Bridge with John Lewis when I co-chaired the pilgrimage to mark the 45th anniversary of Bloody Sunday," Pence said on the show. "I abhor discrimination. If I was in a restaurant and saw a business owner deny services to someone because they were gay, I wouldn't eat there anymore. Frankly, that's how most Hoosiers are."
"It's important to me in this process, and we'll do it through legislation, that people know that Indiana is standing here for religious liberty," the governor added.
SUBSCRIBE TO & FOLLOW THE MORNING EMAIL
Get top stories and blog posts emailed to me each day. Newsletters may offer personalized content or advertisements. Learn more