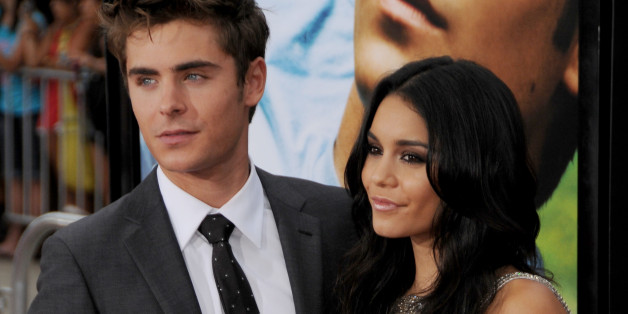 Vanessa Hudgens and Zac Efron seemingly had a teenage dream romance after meeting on the set of "High School Musical," but the actress admits there were some struggles that went along with dating the heartthrob.
"I went through a phase when I was really mean because I was so fed up," Hudgens told the New York Times in a new interview. "Girls were running after him, and I was giving them death stares. Then I realized that's not what that's about. 'Spread the love, be a good person, they support you, be nice.'"
"It feels like Arcade Fire -- it's epic like that," she told the New York Times, referencing the indie rock band. "They really focus on you having your own personal relationship with Jesus, which is wonderful."
SUBSCRIBE AND FOLLOW
Get top stories and blog posts emailed to me each day. Newsletters may offer personalized content or advertisements.
Learn more