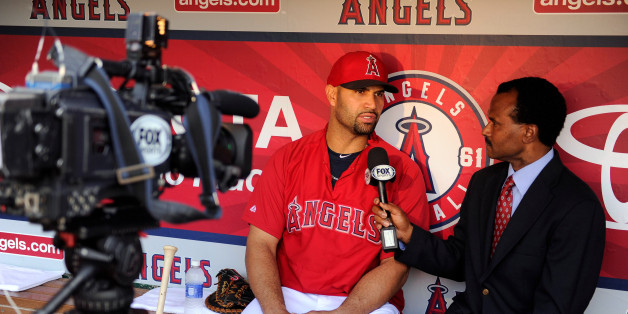 Here's a story Los Angeles Angels radio and television announcer José Mota tells about pitcher Bartolo Colón and mangos.
After joining the team in 2004, Colón was off to a bad start. Reporters were starting to ask questions about the 260-pound hurler's weight.
"Where I come from the big mango trees — the ones with the really ripe mangoes — are the ones we throw rocks at," the Dominican-born pitcher told befuddled reporters in Spanish.

SUBSCRIBE AND FOLLOW
Get top stories and blog posts emailed to me each day. Newsletters may offer personalized content or advertisements.
Learn more