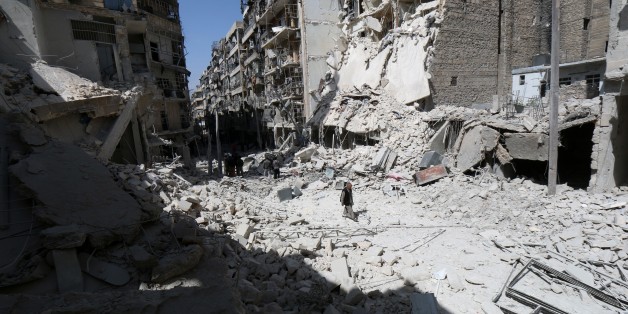 * Only men taken, Kurdish official says
* Victims were traveling in buses - official
* Islamist militants and Kurds have clashed in Syria (Adds all Kurds released)
BEIRUT, April 6 (Reuters) - Islamist insurgents have released 300 Kurdish men in the country's north who were taken captive on Sunday, a Kurdish official said on Monday.
Nawaf Khalil, a spokesman for the Kurdish PYD party in Europe, told Reuters by phone that the "men were released by the Islamist militant groups who were holding them."
The Syrian Observatory for Human Rights monitoring group, which tracks the conflict from Britain, also said the Kurds had been released. However, it said around 200 had been held, taken at several checkpoints over the past two days.
Khalil and another Kurdish official reported earlier on Monday that the men were taken on Sunday evening.
Idris Nassan, an official in the Kobani canton, said they were kidnapped by al Qaeda's official Syrian wing, the Nusra Front, as they were traveling from the town of Afrin, which is under Kurdish control, to the cities of Aleppo and the capital Damascus.
"They left women and children but they kidnapped 300 men and young people," he said.
"They captured them in Tuqad village, 20 km (12 miles) west of Aleppo and then they moved them to al-Dana town in Idlib province," he said. The Nusra Front was part of an alliance of militant groups that captured Idlib city last month.
The Nusra Front has not claimed the kidnapping. Syrian state media did not report the incident.
Kurdish militia and Islamist militants have fought territorial disputes in Syria during the four-year civil war. Some hardline Syrian Islamist militants consider Kurds heretics.
The Observatory also reported on Monday that insurgents from Jaish al-Mujahideen had traded 25 kidnapped women and children in exchange for one of their commanders. (Additional reporting by Humeyra Pamuk in Istanbul; Editing by Alison Williams)
SUBSCRIBE AND FOLLOW
Get top stories and blog posts emailed to me each day. Newsletters may offer personalized content or advertisements.
Learn more