Lawrence H. Bond, 53, and Amanda Lynn Wells, 28, are each wanted for aggravated robbery and aggravated kidnapping, according to WATE.com.
The victim, a 26-year-old unidentified male, told police that Bond reportedly held a gun to his head and threatened to kill him. Bond also ordered the victim to masturbate, so he is facing an additional charge of aggravated sexual battery, Breaking911.com reports.
Anyone with information should call Detective Kevin Bush at 865-868-1748.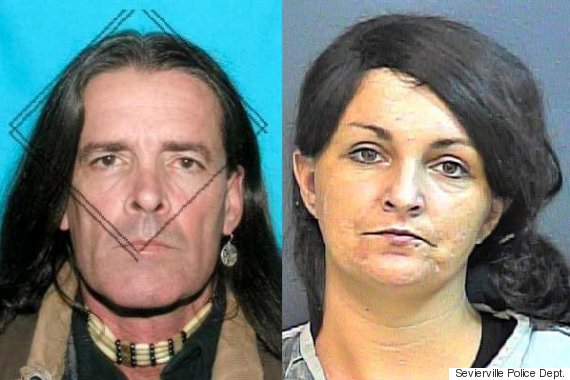 SUBSCRIBE TO & FOLLOW BREAKING ALERTS
Never miss a thing. Sign up for up-to-the-minute breaking news alerts delivered straight to your inbox. Learn more