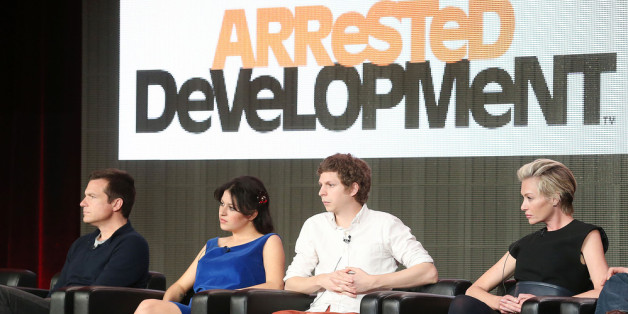 At the 24:30 minute mark in the video below, he says, "We're going to do another 17 episodes, so stay tuned for 'Arrested Development.'" When asked to confirm if the episodes were in the works, Netflix declined to comment.
Last year, Netflix's Chief Content Officer Ted Sarandos said he was "positive" that Season 5 would happen, and told USA Today, "It's just a matter of when."
Also on HuffPost:
People You Forgot Were On 'Arrested Development'
SUBSCRIBE AND FOLLOW
Get top stories and blog posts emailed to me each day. Newsletters may offer personalized content or advertisements.
Learn more