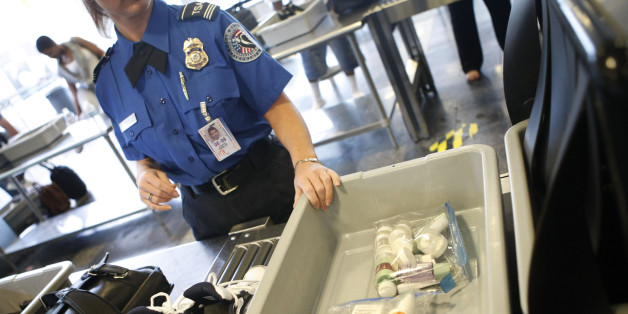 Next time you pass through airport security, double-check your pockets. It's just common cents.
On Monday, the Transportation Security Administration released its 2014 fiscal year report, which disclosed the government agency collected almost $675,000 in loose change left behind by travelers in 2014 -- and it gets to keep every penny.
"TSA makes every effort to reunite passengers with items left at the checkpoint, however there are instances where loose change or other items are left behind and unclaimed," TSA press secretary Ross Feinstein said in a statement Tuesday. "Unclaimed money, typically consisting of loose coins passengers remove from their pockets, is documented and turned into the TSA financial office."
Last year's other top grossers include Los Angeles International Airport ($41,506) and San Francisco International Airport ($34,889). Here are the top 20: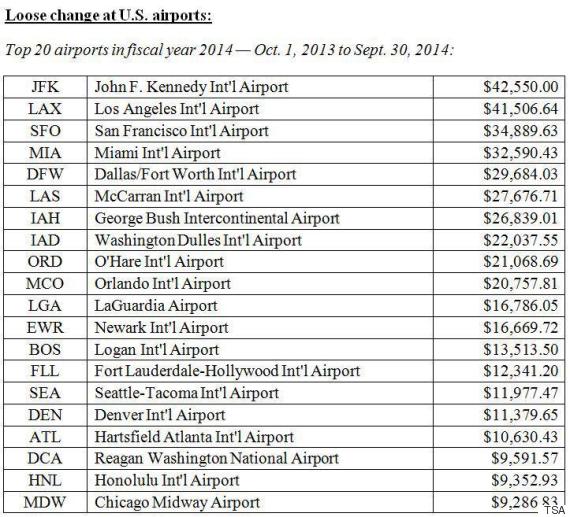 Also on HuffPost:
The World's Best Airports For 2014
SUBSCRIBE AND FOLLOW
Get top stories and blog posts emailed to me each day. Newsletters may offer personalized content or advertisements.
Learn more