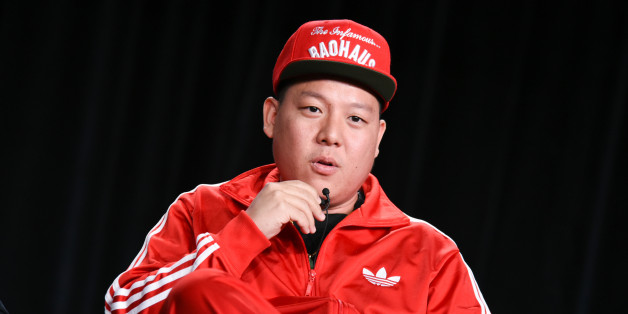 Ever since the show debuted, Eddie Huang has been openly critical of "Fresh Off the Boat," the ABC sitcom based on his memoir by the same name. But for a while it seemed like he was behind the network's toned down version of his childhood. Then, after Tuesday night's episode, Huang critiqued the show in a series of tweets. "['Fresh Off the Boat'] got so far from the truth that I don't recognize my own life," he wrote.
My only goal was to represent my Taiwanese-Chinese-American experience & I did that. We also proved viewers want diverse content so make it!
I had to say something because I stood by the pilot. After that it got so far from the truth that I don't recognize my own life.
I don't think it is helping us to perpetuate an artificial representation of Asian American lives and we should address it.
Huang describes the domestic violence he experienced as a child in his memoir, and has been adamant about the show's inclusion of that aspect of his life. "They tried to take my brother away and my parents away from my family because of domestic violence, and it's something I really struggled with as a kid," he told The Hollywood Reporter earlier this year. When asked if the show would address abuse, he said no. "They didn't include it this season, but hopefully they will find a way." His latest thoughts on the show further explain why he pushed for a story arc in that vein, and its significance:
My relationship to hip hop & back culture rose from being the victim of domestic violence. It's not a game. That music meant something to me
My grandma had bound feet, my grandpa committed suicide, HRS tried to take us from my parents. That shit was real.
I understand this is a comedy but the great comics speak from pain: Pryor, Rock, Louis... This show had that opportunity but it fails
SUBSCRIBE TO & FOLLOW ENTERTAINMENT
HuffPost Entertainment is your one-stop shop for celebrity news, hilarious late-night bits, industry and awards coverage and more — sent right to your inbox six days a week. Learn more