Video purportedly from Yarmouk residents, collected by various media outlets, appears to show the camp's desolate and destroyed streets.
For months residents survived scouring the area for anything that might be edible, including cactus leaves, dandelion leaves and other plants. Hunger has driven many to expose themselves to government snipers while searching for food.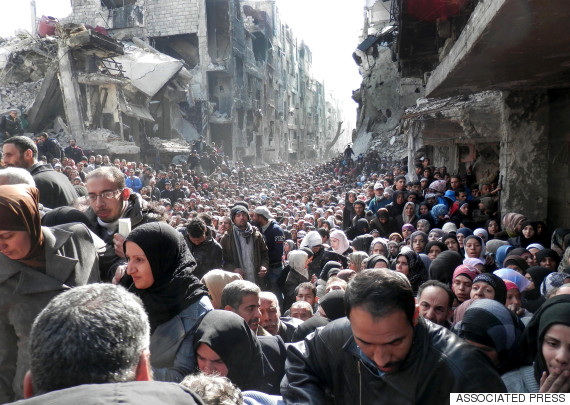 In this Jan. 31, 2014, file photo, released by UNRWA, shows residents of the besieged Palestinian camp of Yarmouk, queuing to receive food supplies, in Damascus, Syria. (AP Photo/UNRWA, File)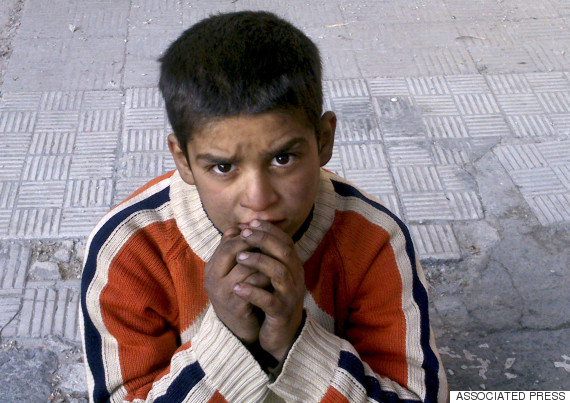 This Jan. 6, 2014 photo shows a child sitting on a broken sidewalk after hearing that Syrian authorities would allow civilians to leave in the Palestinian neighborhood of Yarmouk in Damascus, Syria. (AP Photo/Palestinians of Syria, File)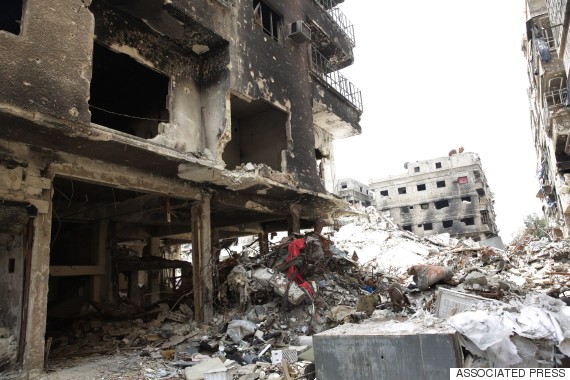 Rubble and heavy damage remain on a deserted street during a government escorted visit to Yarmouk refugee camp in Damascus, Syria, Thursday, April 9, 2015. (AP Photo)
SUBSCRIBE AND FOLLOW
Get top stories and blog posts emailed to me each day. Newsletters may offer personalized content or advertisements.
Learn more