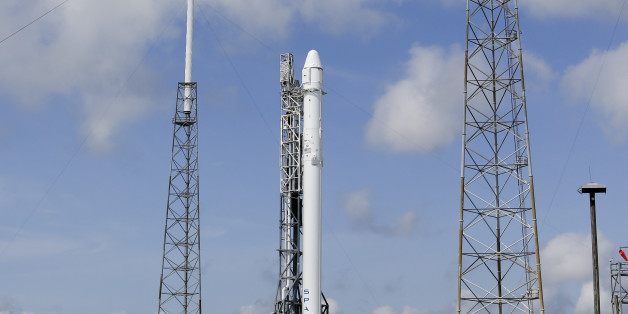 UPDATE: The SpaceX launch went off without a hitch, but the attempt to land the first-stage of the Falcon 9 booster on a floating platform failed again. SpaceX Elon Musk tweeted:

Ascent successful. Dragon enroute to Space Station. Rocket landed on droneship, but too hard for survival.
After a one-day postponement, SpaceX is set to launch another cargo-laden unmanned rocket toward the International Space Station today--and to try again to land the first stage of its Falcon 9 booster rocket on a platform floating in the Atlantic off Florida's east coast.
The launch is scheduled for 4:10 p.m. EDT from the Cape Canaveral Air Force Station in Florida. You can watch it live here.
"I would up my probability to 75 percent at this point in time, maybe 80," Hans Koenigsmann, SpaceX vice president of mission assurance, said on Sunday during a press conference regarding the mission's likelihood of success, according to Space.com.
The unmanned Dragon capsule atop the rocket contains more than 4,300 pounds of food, equipment, and experiments to be delivered to astronauts aboard the International Space Station, USA Today reported. The payload also includes an espresso machine designed for use in space, according to AP.
SUBSCRIBE TO & FOLLOW WEIRD NEWS
The Huffington Post's Weird News email delivers unbelievably strange, yet absolutely true news once a week straight to your inbox. Learn more