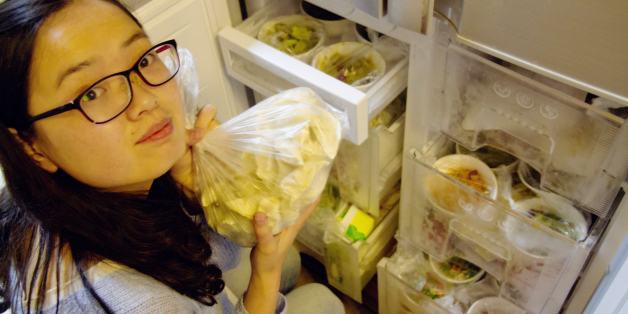 Frozen food has never looked so romantic.
Zhao Mai is a school teacher who often doesn't have time to cook for herself. Yin Yunfeng was prompted to prepare the dishes after seeing on his last visit home that his wife wasn't making fresh meals for herself. In turn, he prepared the year's worth of single-portioned meals and stashed them in the freezers of his home and of nearby friends and family.
"I have to admit his food packages help keep me going and it's great to know that he loves me," Zhao Mai said in a translation provided by Metro. "In some way every time I have my meal I know he is with me."
SUBSCRIBE AND FOLLOW
Get top stories and blog posts emailed to me each day. Newsletters may offer personalized content or advertisements.
Learn more