Former Secretary of State Hillary Clinton (D) became a meme in 2012 thanks to Texts from Hillary, a Tumblr that portrayed Clinton "texting" important people using this AP photo: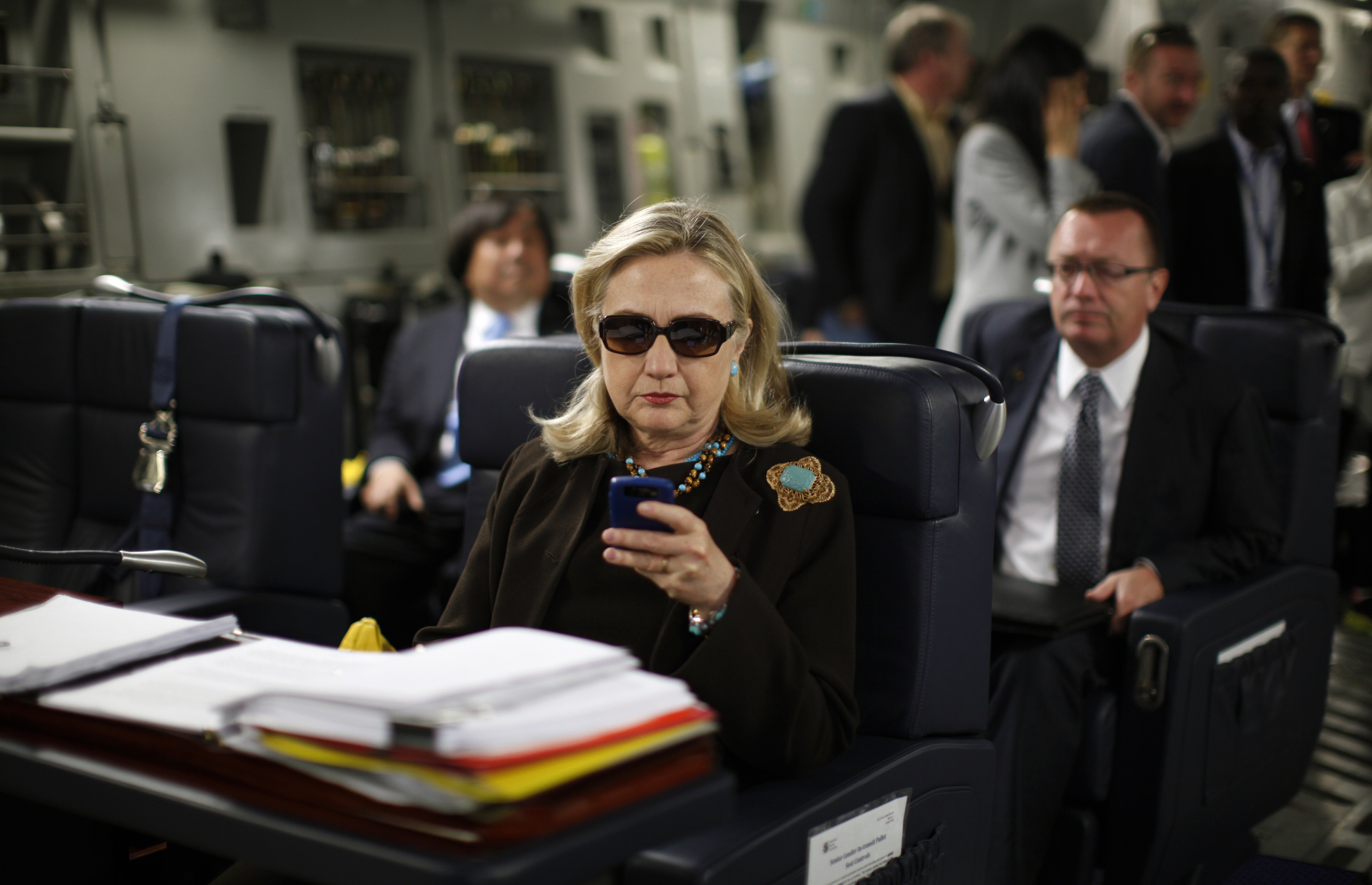 On Monday, the William J. Clinton Library posted a throwback photo on its official Instagram account that's almost a mirror image of the iconic texting photo. The photo shows Clinton playing with a Nintendo Game Boy while on an airplane in April 1993:
No word on what game she was playing, but if we had to guess, we'd say Tetris.
SUBSCRIBE AND FOLLOW
Get top stories and blog posts emailed to me each day. Newsletters may offer personalized content or advertisements.
Learn more