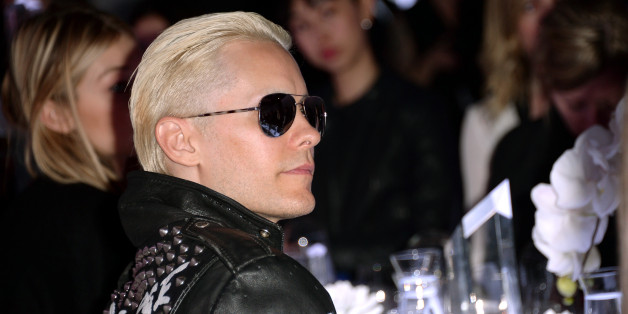 Now that's one creepy villain.
Director David Ayer took to Twitter Friday night to share with the world the first official look at Jared Leto as The Joker in the upcoming movie, "Suicide Squad":
The image followed Leto's Snapchat image from a few weeks prior, where he was seen with bright green, chopped hair and smeared red lipstick.
"Suicide Squad" is slated for Aug. 5, 2016.
Also on HuffPost:
Impressive On-Screen Transformations
SUBSCRIBE AND FOLLOW
Get top stories and blog posts emailed to me each day. Newsletters may offer personalized content or advertisements.
Learn more