Give David Durham points for honesty.
The 40-year-old Florida man was sporting a telling T-shirt when he was arrested Thursday in connection with a series of vehicle burglaries in Naples.
Officers also said they saw the suspect attempting another car break-in earlier this month.
Durham was collared on charges of grand theft, burglary, and criminal mischief.
Coincidentally, Durham isn't the first person to be arrested in the "Warning: I Do Dumb Things" T-shirt.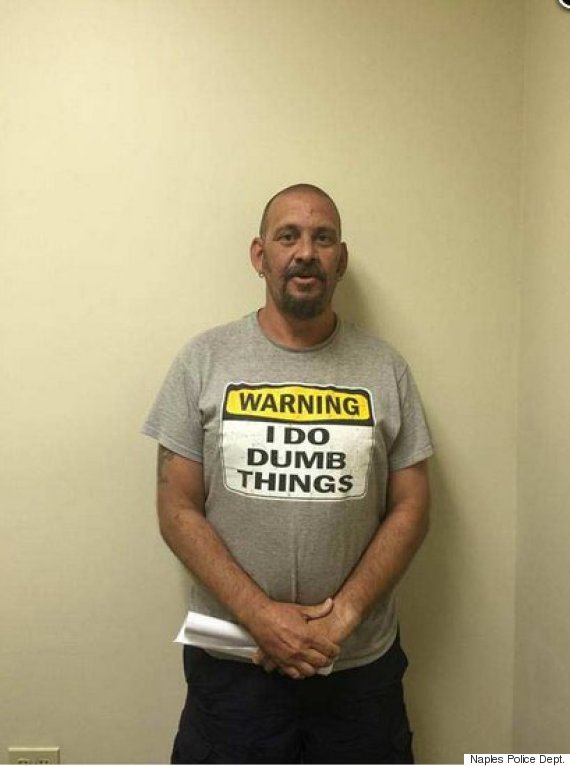 SUBSCRIBE AND FOLLOW
Get top stories and blog posts emailed to me each day. Newsletters may offer personalized content or advertisements.
Learn more