During Game 5 of their first-round playoff series against the Mavs, the people responsible for the Rockets' official Twitter account sent out a tweet featuring an emoji of a gun pointed at a horse's head and the words: "Shhhh. Just close your eyes. It will all be over soon."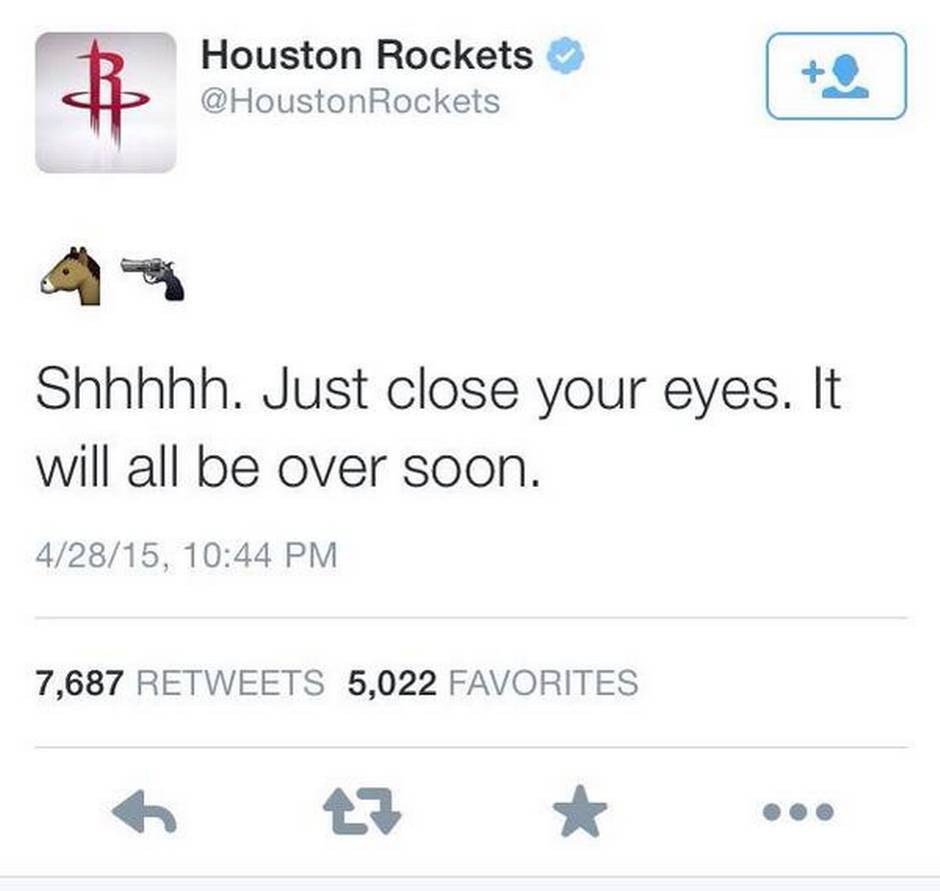 The reaction to the tweet from Mavericks fans was swift, with many slamming the post as offensive.
The Mavericks themselves tweeted this response:
@HoustonRockets Not very classy but we still wish you guys the best of luck in the next round.
As the backlash mounted, the Rockets -- who won the game, wining the series 4-1 -- pulled the tweet and offered a hasty apology.
Our Tweet earlier was in very poor taste & not indicative of the respect we have for the @dallasmavs & their fans. We sincerely apologize.
Though the rivalry between the two teams caused tension on the Interwebs, ESPN reported that the situation on the court Tuesday was significantly more friendly.
"The postgame interaction on the floor was cordial, with players from both teams exchanging pleasantries and hugs," the sports news outlet wrote. "Dallas coach Rick Carlisle said Houston was a legit title contender and congratulated general manager Daryl Morey and coach Kevin McHale."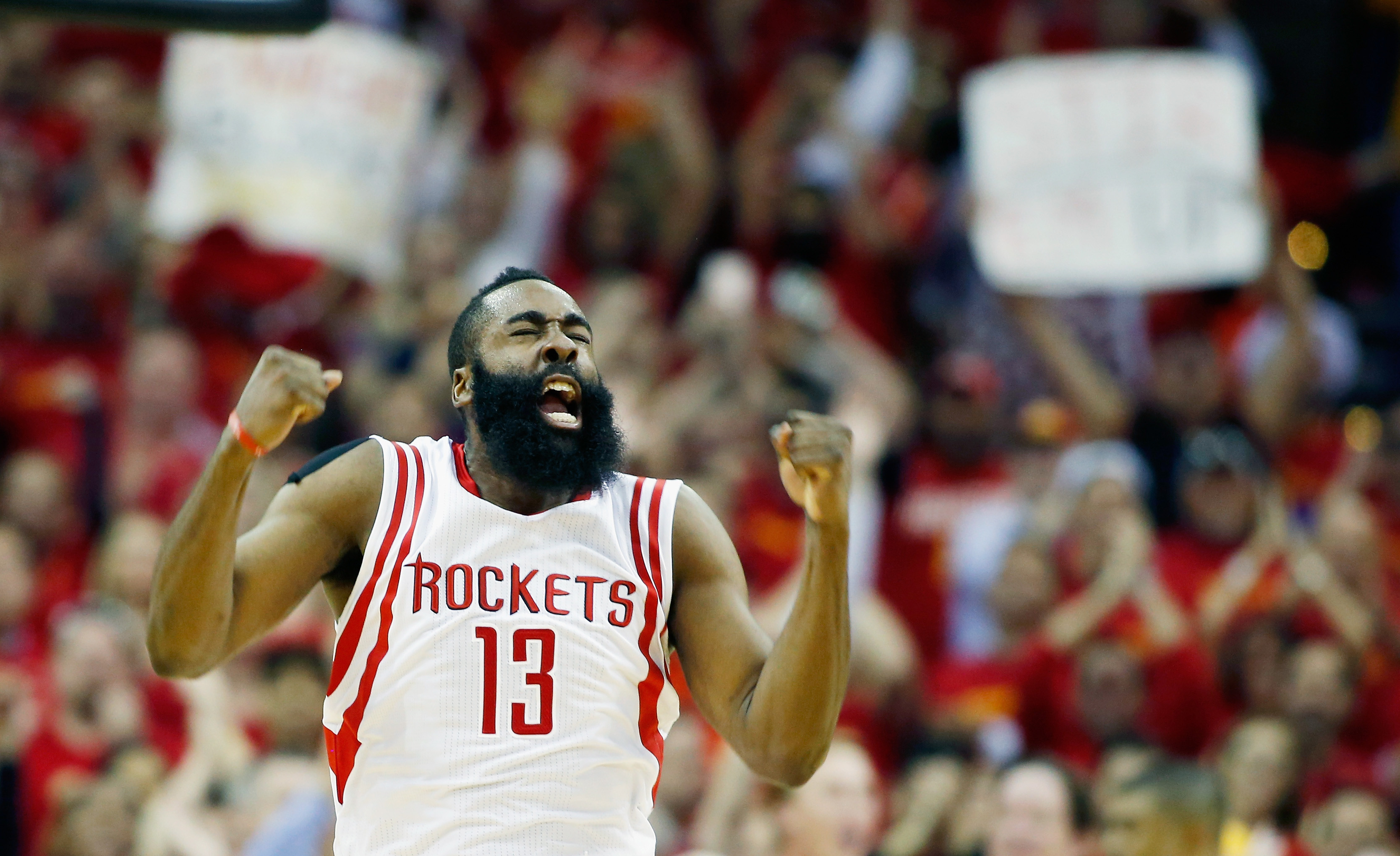 James Harden #13 of the Houston Rockets celebrates a late basket against the Dallas Mavericks during Game Five in the Western Conference Quarterfinals of the 2015 NBA Playoffs on April 28, 2015 at the Toyota Center in Houston, Texas.
The Rockets now advance to Round 2 of the Western Conference playoffs, where they are set to face either the Los Angeles Clippers or the San Antonio Spurs.
Houston hasn't made it to the conference semifinals since 2009.
According to Sporting News, Chad Shanks, who is believed to have written the tweet, was fired Wednesday. He took to social media to address his departure from the organization.
Sometimes you can go too far. I will no longer run @HoustonRockets but am grateful to the organization that let me develop an online voice.
I did my best to make the account the best in the NBA by pushing the envelope, but pushed too far for some and for that I apologize.
SUBSCRIBE TO & FOLLOW THE MORNING EMAIL
The Morning Email helps you start your workday with everything you need to know: breaking news, entertainment and a dash of fun. Learn more