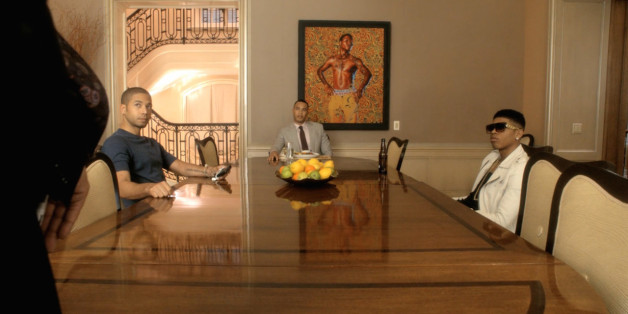 Not 10 minutes into the pilot episode of Fox's TV drama Empire, Kehinde Wiley's bright yellow portrait "Prince Albert, Prince Consort of Queen Victoria" looms into view above the dining room table where the men of the Lyon family are gathered: Lucious Lyon and his three sons, Andre, Jamal, and Hakeem, the scions of Empire Records. The portrait's subject, a young Jamaican man, appears like a fourth son, looking on attentively from his frame, a prince among princes.
On the show, art fills the Lyon family interiors, nearly all of it by African Americans.
SUBSCRIBE AND FOLLOW
Get top stories and blog posts emailed to me each day. Newsletters may offer personalized content or advertisements.
Learn more