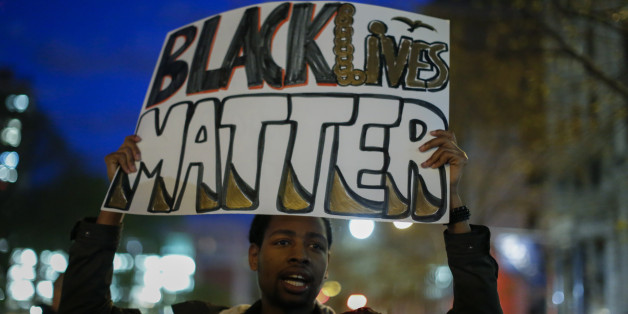 Protests over the death of 25-year-old Freddie Gray in Baltimore, Maryland gripped the city this week and prompted a series of news reports and social media posts reflecting the unrest that has unfolded.
Gray died on April 19 after sustaining a spinal cord injury from an arrest -- and his death has fueled protests, many peaceful but some violent, in response to the ongoing issues of police brutality and officer killings of black men and women.
Those troubling theories are exactly why the protests are necessary. Demonstrators have raised their voices against those misconceptions through protest, and have reinforced their thoughts online and on TV.
To provide a deeper understanding of the uprisings that have occurred and why, here are 12 posts and photos spreading through Twitter and Tumblr that send important messages no one should miss.
1.
This is why people in #Baltimore are angry. #FreddieGray #BaltimoreRiots pic.twitter.com/FXp89K8Rcs
2.
3.
4.
Yall worried about how we "look". We are laid out in the street dead then handcuffed in cold blood. That's how we look
5.
6.
Sorry but im not gonna be upset over replaceable property when you don't care about the irreplaceable lives #BaltimoreRiots #Baltimore
7.
8.
*Media thoughts on Baltimore* "MLK is probably spinning in his grave right now!"

Appropriate response:
"…how'd he get into that grave?"
9.
White privilege = getting to decide what type of violence is acceptable in our society #BaltimoreUprising
10.
11.
The same people who said "not all men" abuse women and "not all cops" are violent racists are saying "yes all black people" are thugs.
12.
SUBSCRIBE TO & FOLLOW BLACK VOICES
Get top stories and blog posts emailed to me each day. Newsletters may offer personalized content or advertisements. Learn more