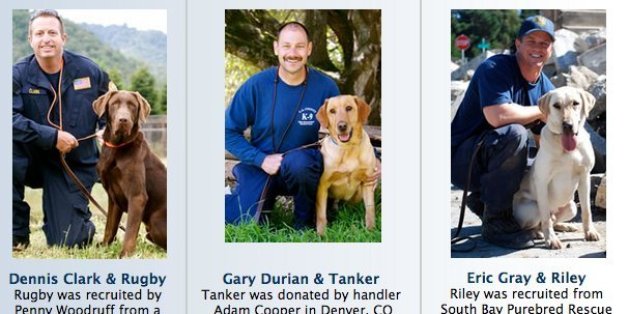 A dog named Stetson and his handler, California firefighter Andrew Olvera, are part of the search and rescue team that, five days after a devastating earthquake hit Nepal, found teenager Pemba Tamang in the wreckage of a collapsed building in Kathmandu, and then got him out to safety.
Janet Reineck of the Search Dog Foundation, which trained Stetson and five other dogs currently deployed in Nepal, said on Twitter and Facebook that there were "tears of joy" at SDF as news of the rescue was received.
SEARCH DOG ALERTS ON SURVIVOR IN THE RUBBLE OF #NEPAL: Tears of joy here at SDF as we receive word that a U.S. search...
The SDF dogs are trained to find people who are still alive, whether they are conscious or not, Reineck said.
Four of the six dogs are rescues, pulled from shelters where they'd had trouble finding homes. Their drive and energy levels could make these dogs difficult pets -- but those same characteristics make them well-suited to disaster recovery work. (The other two dogs, including Stetson, were donated.)
Pearl, a Lab, for example, went from being overlooked at a California shelter to working with her handler -- Captain Ron Horetski of the Los Angeles County Fire Department -- to help find survivors of the 2010 Haiti earthquake, before leaving for Nepal.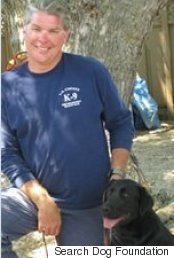 Riley is another shelter dog; in 2011, he and his handler, Eric Gray of the Santa Barbara County Fire Department, went to Japan to look for tsunami survivors.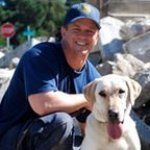 "They were in the trash heap, basically," Reineck said. "And now they're searching in Nepal."
Reineck said that she expects the deployment to last about two weeks, and that folks who want to help can donate here. Since these dogs are already trained, the money won't go toward this particular effort -- but it'll help train more pairs of search and rescue dogs and handlers to help with future disasters.
The button below indicates how much has been raised on Crowdrise's "Nepal Earthquake Relief" page. Click to visit the site and donate.

ALSO ON HUFFPOST:
Deadly Earthquake Rocks Nepal
SUBSCRIBE TO & FOLLOW THE MORNING EMAIL
The Morning Email helps you start your workday with everything you need to know: breaking news, entertainment and a dash of fun. Learn more