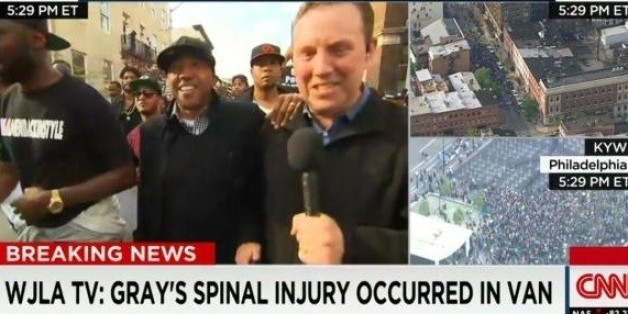 Nope, that wasn't Russell Simmons.
Fox News firebrand Geraldo Rivera and a CNN reporter covering protest marches in Baltimore thought they'd scored interviews with the music industry icon in a pair of embarrassing on-camera guffaws.
SUBSCRIBE AND FOLLOW
Get top stories and blog posts emailed to me each day. Newsletters may offer personalized content or advertisements.
Learn more