It was a pleasure to have Dr. Leo Galland, a leader in integrated medicine and creator of PillAdvised, stop by Mondays with Marlo to discuss important topics trending today in health, including fasting. Dr. Galland says that if you are going to fast for one day a week, it may be okay, but suggests shying away from prolonged fasting or else there may be adverse health effects.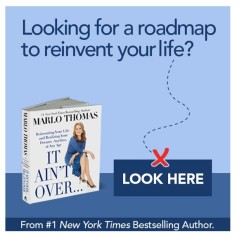 Add Marlo On Facebook:
Follow Marlo on Twitter:

Sign up to receive my email newsletter each week - It will keep you up-to-date on upcoming articles, Mondays with Marlo guests, videos, and more!
SUBSCRIBE AND FOLLOW
Get top stories and blog posts emailed to me each day. Newsletters may offer personalized content or advertisements.
Learn more