"The proletarians have nothing to lose but their chains. They have a world to win. Working men of all countries, unite!"
- Karl Marx and Friedrich Engels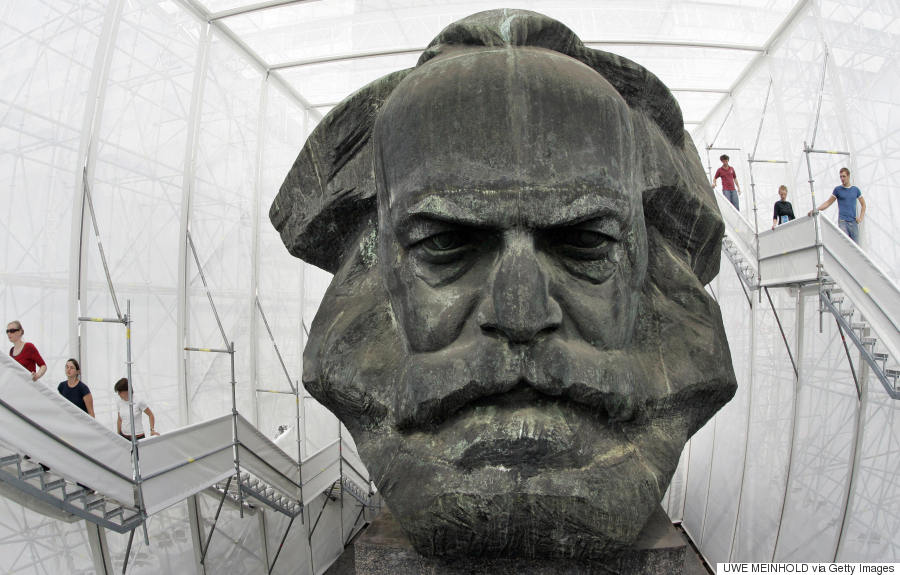 The plastic bust sculpture of German communist theorist Karl Marx in eastern German city of Chemnitz on June 17, 2008. (Photo: UWE MEINHOLD/AFP/Getty Images)
"That's one small step for a man, one giant leap for mankind."
- Neil Armstrong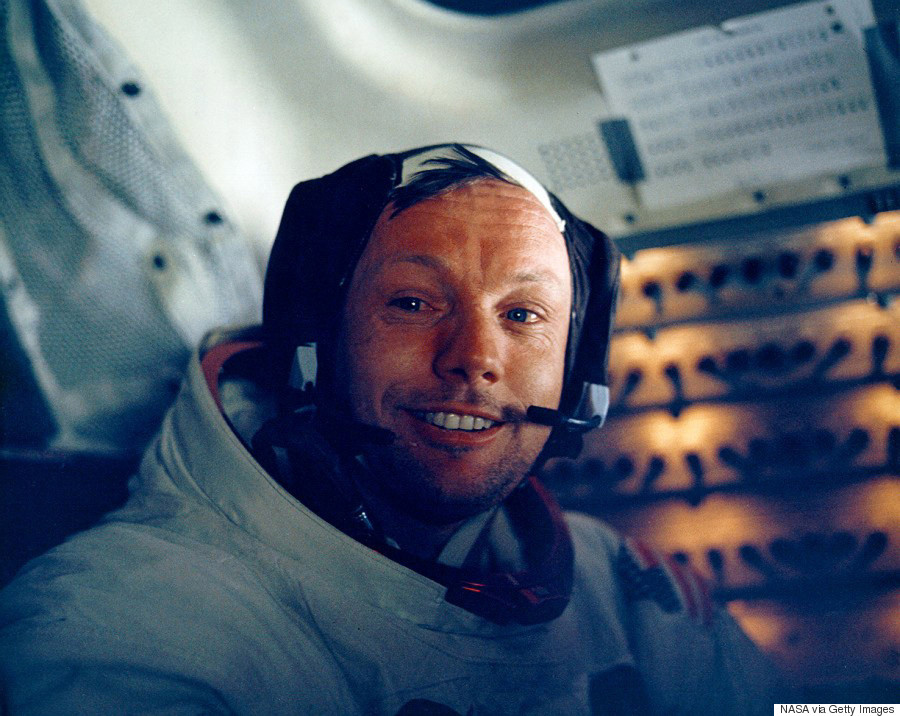 Astronaut Neil Armstrong smiles inside the Lunar Module on July 20, 1969. (Photo: NASA/Newsmakers)
"I have cherished the ideal of a democratic and free society in which all persons live together in harmony and with equal opportunities. It is an ideal which I hope to live for and to achieve. But if needs be, it is an ideal for which I am prepared to die."
- Nelson Mandela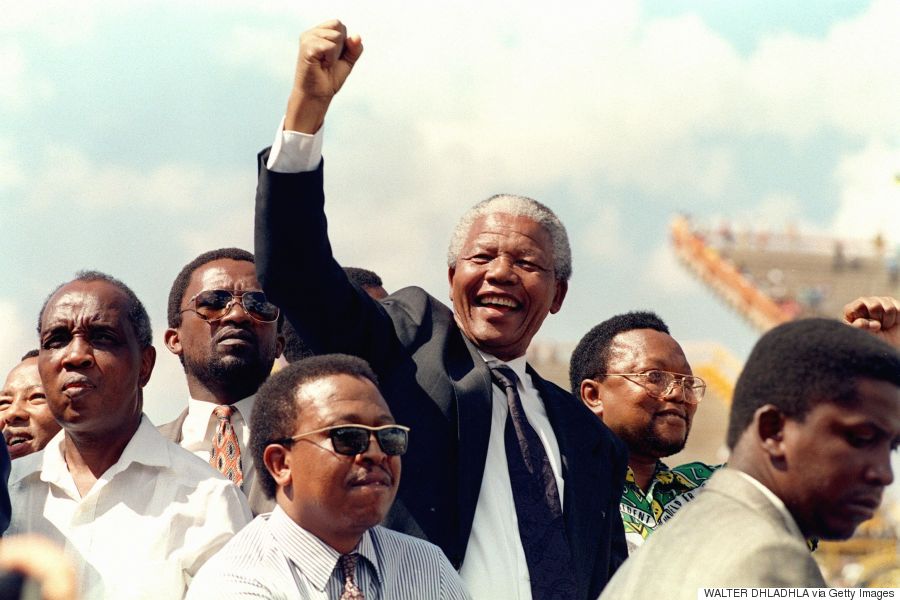 Nelson Mandela gives a clenched fist to supporters upon his arrival March 15, 1994, for his first election rally for the April 27 general elections. (Photo: WALTER DHLADHLA/AFP/Getty Images)
"I have a dream that my four little children will one day live in a nation where they will not be judged by the color of their skin but by the content of their character."
- Martin Luther King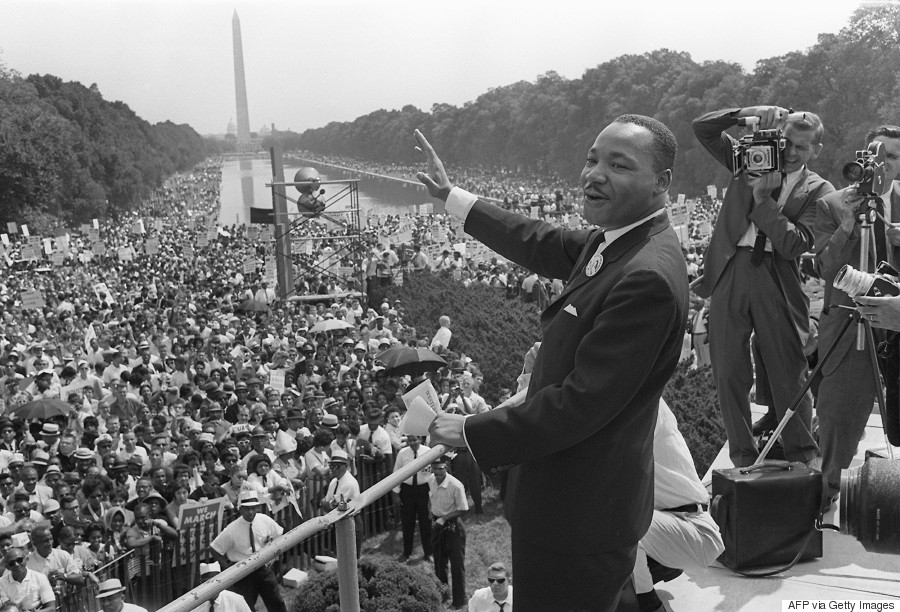 The civil rights leader Martin Luther King Jr. (center) waves to supporters Aug. 28, 1963, on the Mall in Washington, D.C., during the 'March on Washington'. (Photo AFP/AFP/Getty Images)
"I still believe, in spite of everything, that people are truly good at heart."
- Anne Frank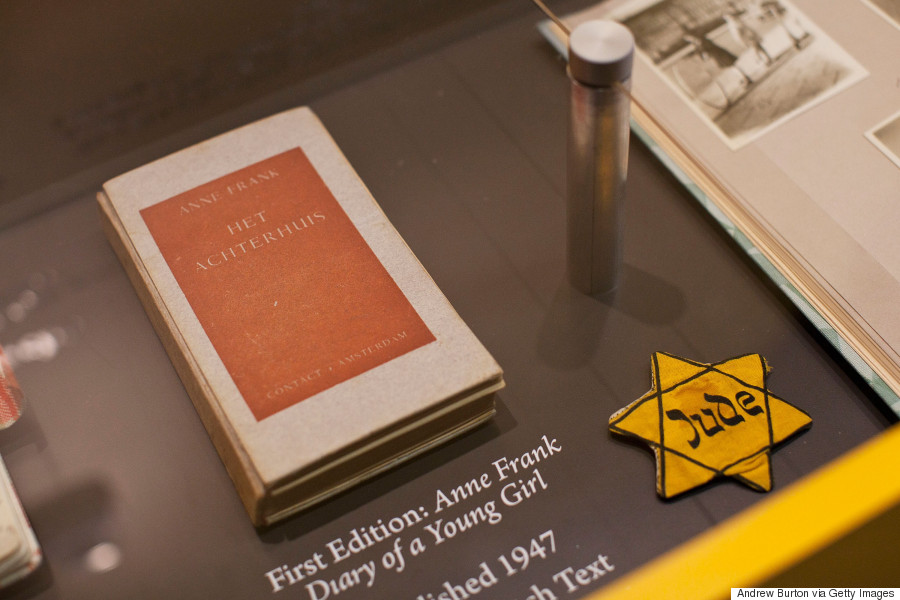 A copy of the first edition of Anne Frank: Diary of a Young Girl is seen on display at the Anne Frank Center USA on March 26, 2012, in New York City. (Photo: Andrew Burton/Getty Images)
"Mr. Gorbachev, tear down this wall."
- Ronald Reagan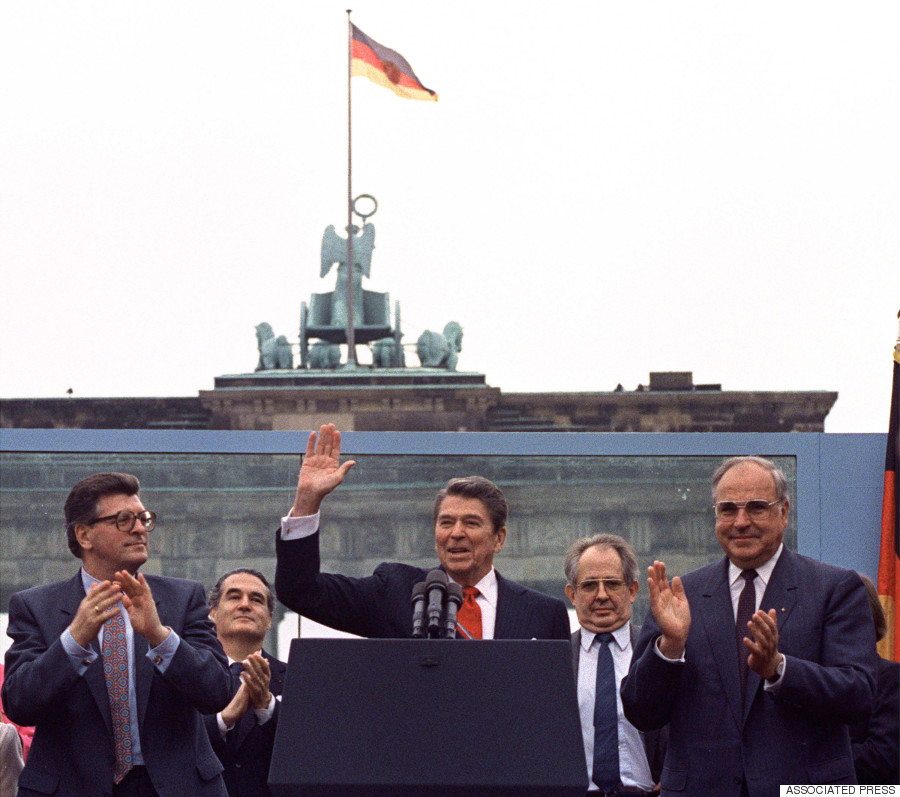 U.S. President Reagan acknowledges the crowd after his speech in front of the Brandenburg Gate in West Berlin on June 12, 1987. (AP PHOTO/Ira Schwartz)
"Now I am become death, the destroyer of worlds."
- Robert Oppenheimer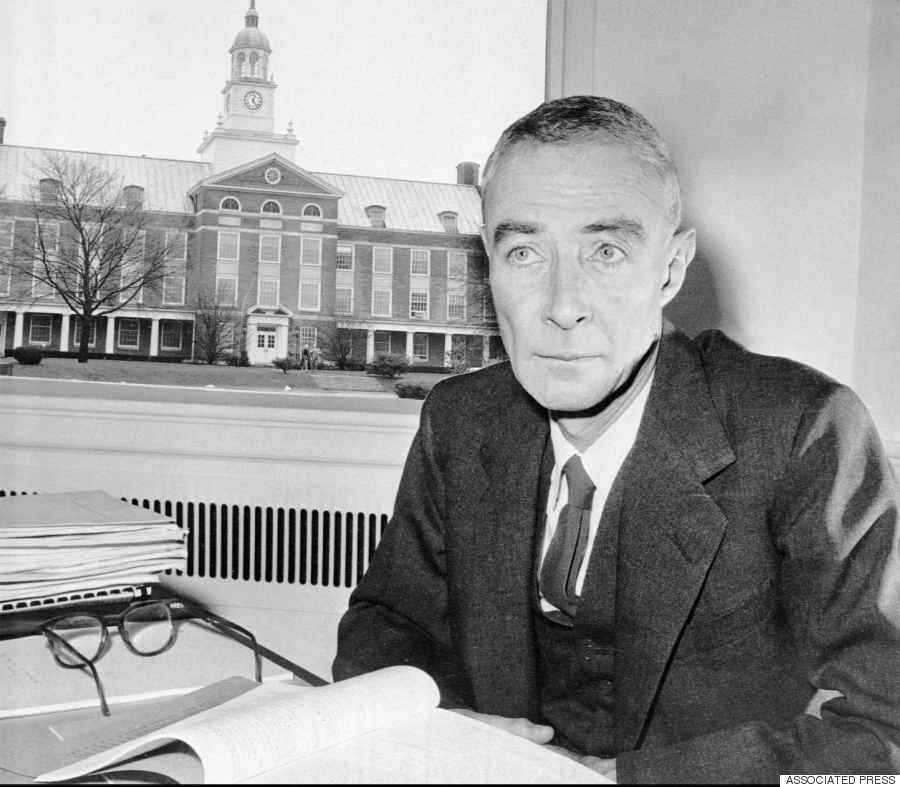 A Dec. 5, 1958, photo of Dr. J. Robert Oppenheimer. Oppenheimer led the team who developed the world's first atomic explosion. (AP Photo)
"If slavery is not wrong, then nothing is wrong."
- Abraham Lincoln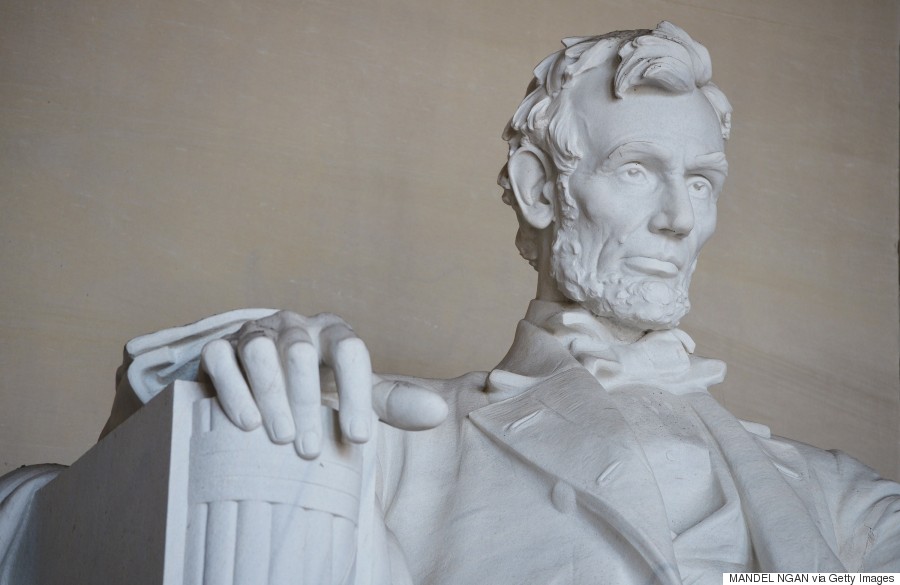 The statue of Abraham Lincoln by artist Daniel Chester French is seen at the Lincoln Memorial on April 1, 2015, in Washington, D.C. (MANDEL NGAN/AFP/Getty)
"A revolution is not a dinner party."
- Mao Zedong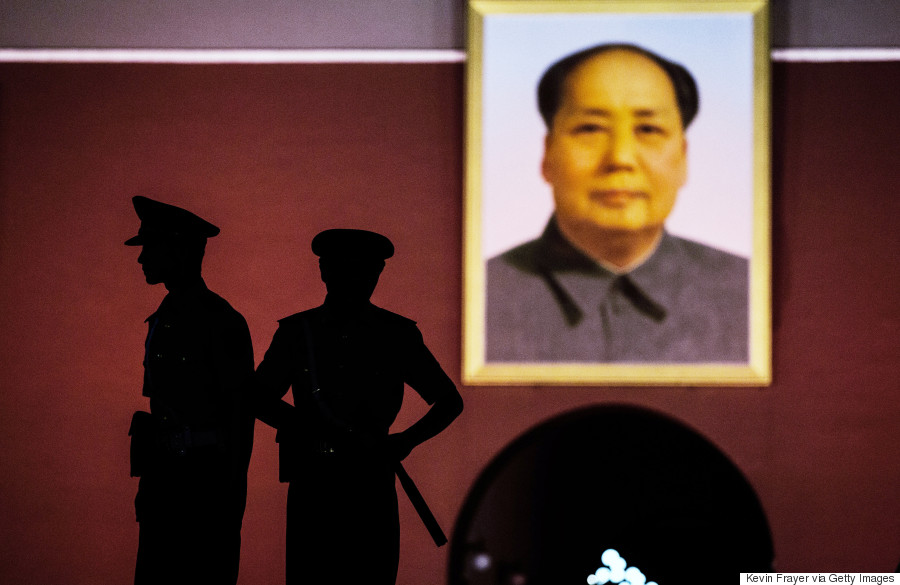 Chinese Paramilitary security force officers stand under a portrait of the late Mao Zedong on June 2, 2014, in Beijing, China. (Photo: Kevin Frayer/Getty Images)
"One child, one teacher, one book and one pen can change the world."
- Malala Yousafzai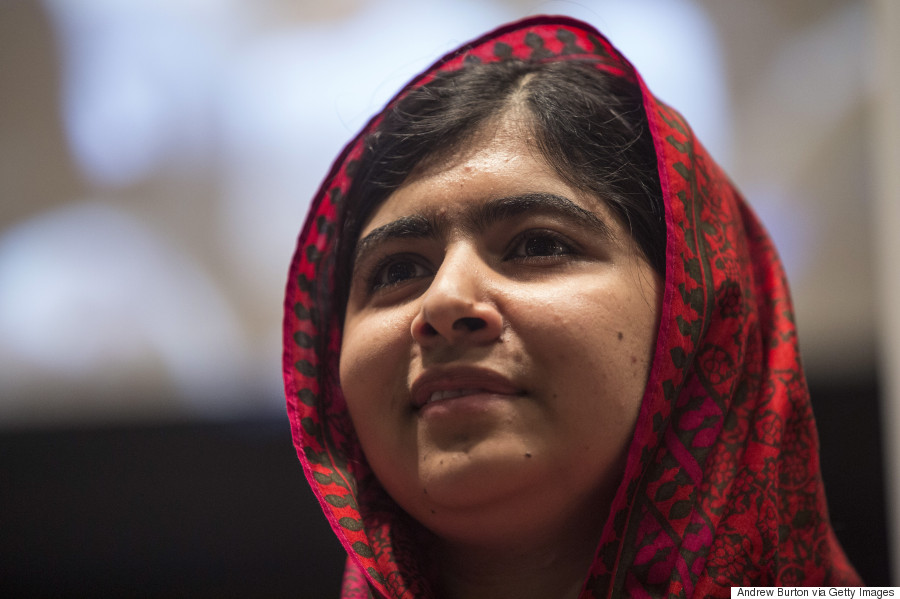 Malala Yousafzai, an education and women's rights activist, attends a conference on the United Nation's Millennium Development Goals on Aug. 18, 2014, in New York City. (Photo: Andrew Burton/Getty Images)