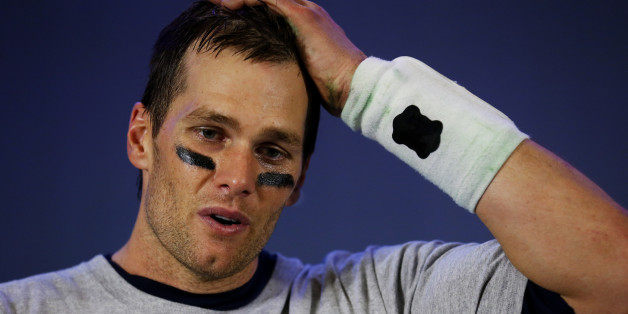 "Deflategate" is months old, but following Wednesday's incriminating report on the Patriots, it has only just begun.
While the months-long investigation singled out Patriots quarterback Tom Brady as being "at least generally aware" of the actions, here's what others around the league have had to say:
Some responses were humorous:
In light of today's news, I would like to reassure everyone that my balls have always been the appropriate pressure, temperature, and heft.
My bad... Phrase of the day is "more probable than not."
After 4 months of extreme, detailed investigation.. NE might have, probably, possibly, maybe deflated balls... Most likely.
This isn't a slap on the wrist violation by Brady. But I've seen weird things happen before.
Brady done opened Pandora's box.
Omg somebody please tell me these text messages from the Patriots report are not real...If so I'm going to the hospital of laughter
There will be no real punishment for the Patriots regardless of what the reports says #NFL
They still on this deflate stuff?????
Who's in charge of checking the footballs? Blame that guy
And some who weren't the least bit surprised:
Water is wet https://t.co/LL1sN62DhL
Risk versus reward.
We all were "generally aware" that the Patriots push the rules. We also knew it was "more probable than not" that they cheat. No news here!
Back to being serious 1. I'm not surprised 2. They still won and a deflated football doesn't help that much 3. It's all about integrity
There was at least one (quasi) haiku:
Heard we are talking About footballs again dude I'm tuning it out
And Patriots tight end Rob Gronkowski chose not to use words:
Asked about Deflategate, Rob Gronkowski simply flexed his muscles. #WBZ pic.twitter.com/MMG5HdYGK4
ALSO ON HUFFPOST:
15 Hilarious Sports Fails
SUBSCRIBE TO & FOLLOW THE MORNING EMAIL
The Morning Email helps you start your workday with everything you need to know: breaking news, entertainment and a dash of fun. Learn more