A grilled cheese sandwich is only about two degrees removed from a pizza. One of the ultimates in comfort foods, the sandwich serves up the most delicious way to eat bread and melted cheese -- just like pizza. But pizza gets fancy with tomato sauce and toppings, so it seems only fitting to merge the two into one glorious recipe.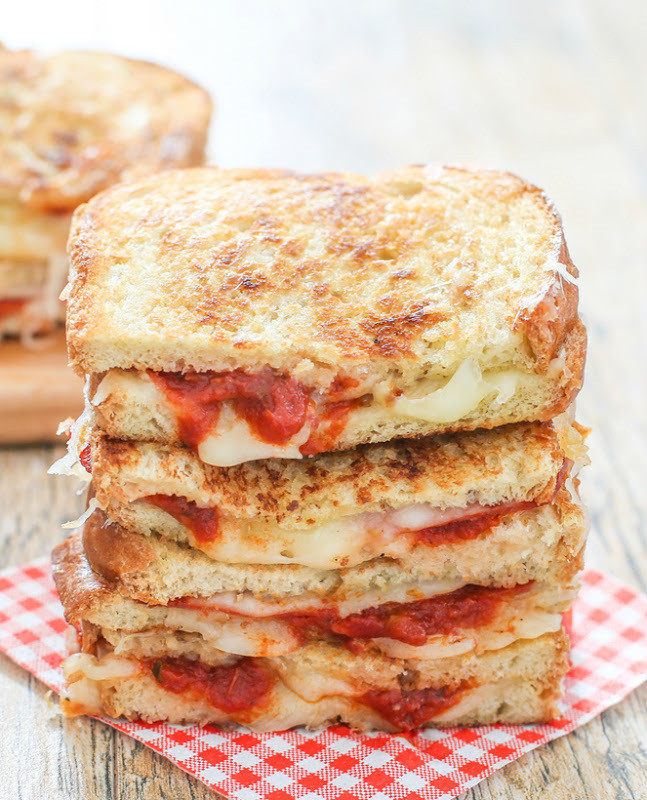 It's so simple, and yet so brilliant. Make a grilled cheese as you normally would -- with unseemly amounts of butter and loads of cheese, of course -- but before you grill it up, add tomato sauce and pepperoni. Fry it to golden-brown perfection and take a bite out of your newest midnight craving. Glorious. It's also the perfect solution for when you just can't decide between your two favorite foods.
Related on HuffPost:
The Best Grilled Cheese Sandwich Recipes
SUBSCRIBE AND FOLLOW
Get top stories and blog posts emailed to me each day. Newsletters may offer personalized content or advertisements.
Learn more