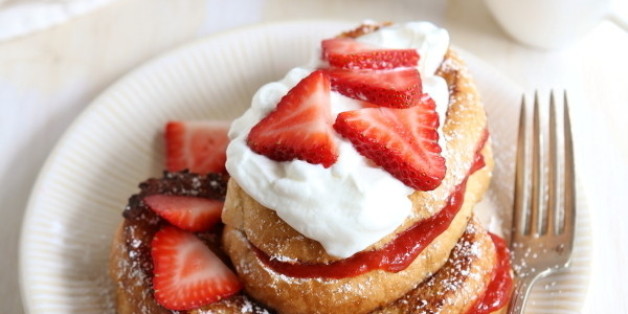 You know winter is finally over when you begin to see fresh strawberries at the market. We've spotted our favorite berry this season and so we're happy to report: spring is in full swing. Spring's best veggies have been on the scene for some time now (asparagus, Vidalia onions, fresh peas), but now we can begin to indulge in the sweet side of the season.
We're all for enjoying a basket or two of strawberries au naturale, but this berry has the potential to make so many delectable spring dishes -- and right now, we're swooning over the sweet stuff. Strawberry milkshakes and strawberry shortcakes are definitely must-make recipes this time of year, but the options go far beyond that to homemade donuts, mascarpone tarts and even fruit-topped pizza.
SUBSCRIBE AND FOLLOW
Get top stories and blog posts emailed to me each day. Newsletters may offer personalized content or advertisements.
Learn more