The New York Post and The New York Daily News just couldn't help themselves Thursday morning.
But like MSNBC's Mika Brzezinski said, with a story about deflated balls, the jokes "just keep coming."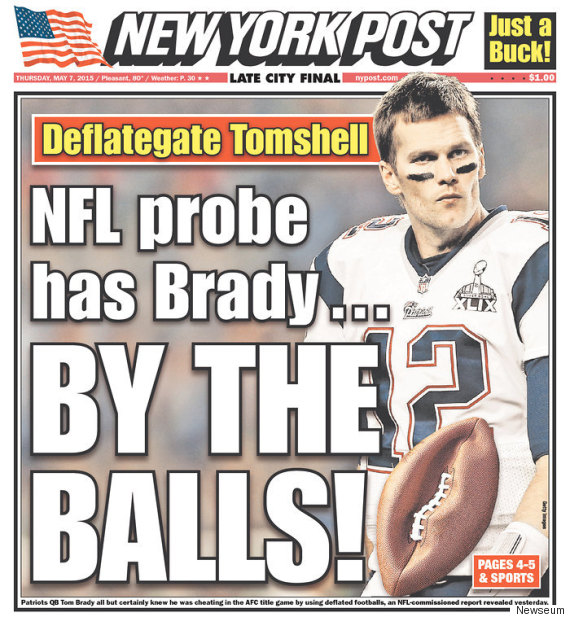 NY Daily News cover this morning pic.twitter.com/hIZhXY4piW
SUBSCRIBE AND FOLLOW
Get top stories and blog posts emailed to me each day. Newsletters may offer personalized content or advertisements.
Learn more