These are our four arrivals from Prince George's County. They have a ban on pit bull dog adoptions so these guys would...
Meet Ghost, Storm, Sky and Kisses! These four dogs came to us from Prince George's County, where there is a ban on pit...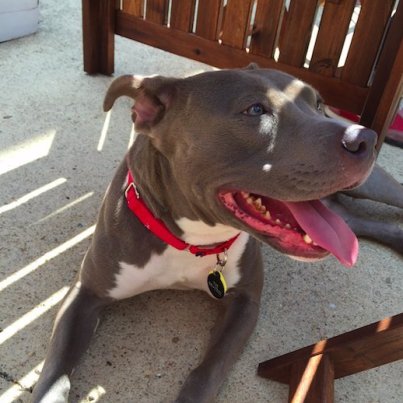 Maddie, formerly Storm, at her new home. Photo: Amber Carrier
SUBSCRIBE AND FOLLOW
Get top stories and blog posts emailed to me each day. Newsletters may offer personalized content or advertisements.
Learn more