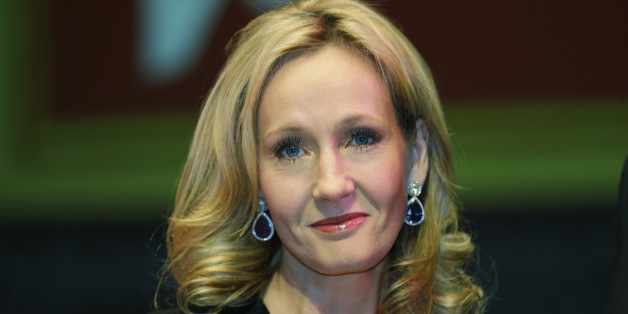 As a female celebrity who uses Twitter, J.K. Rowling sees her fair share of online bullies. But instead of backing down, she's fighting right back in true awesome form.
The Harry Potter author has always been pretty open when it comes to her political views, and some Twitter users aren't too happy about it. Last year, she donated 1 million pounds (a little more than $1.5 million today) to a campaign against Scotland's independence from the United Kingdom and gave a lengthy statement on why she's against the country breaking away from the U.K. The writer said that as a result, she's received hateful tweets. The recent U.K. general election, which resulted in major success in Scotland for the Scottish National Party, had the mean tweets coming in full force.
.@mypolitics I was called 'traitor', 'whore' and 'bitch', told to go back where I came from, lambasted for taking Scottish benefits.
In a series of tweets after the election, Rowling recognized the "really nice" Scottish National Party supporters, but called out the Twitter bullies noting that they had gone too far.
@UFOria_ I've favourited and responded to other really nice SNP supporters this week, too. I've talked on Twitter about the Yessers and
@UFOria_ how much I had in common politically with many of them. I have ignored and blocked abuse from people with an SNP twibbon for months
@UFOria_ on Twitter, very much taking the view that the abusive ones are not typical. This week, though, my personal line has been crossed
@UFOria_ with being called traitor and shite the least of the abuse. I feel no responsibility to hush up that kind of behaviour to protect
@UFOria_ the image of any political party. It isn't always fun being a famous woman on Twitter and I believe in standing up to bullies.
The author's best response to her haters, though, came in the form of a single mic-drop tweet. The user has since been suspended so we're not sure exactly what was said, but we can only imagine the misogyny thrown Rowling's way.
.@sjosiah0 The Internet doesn't just offer opportunities for misogynistic abuse, you know. Penis enlargers can also be bought discreetly.
And that's what happens when you mess with J.K. Rowling.
ALSO ON HUFFPOST:
JK Rowling Builds Kids Their Own Hogwarts
SUBSCRIBE TO & FOLLOW TRUMP'S FIRST 100 DAYS
How will Donald Trump's first 100 days impact YOU? Subscribe, choose the community that you most identify with or want to learn more about and we'll send you the news that matters most once a week throughout Trump's first 100 days in office. Learn more