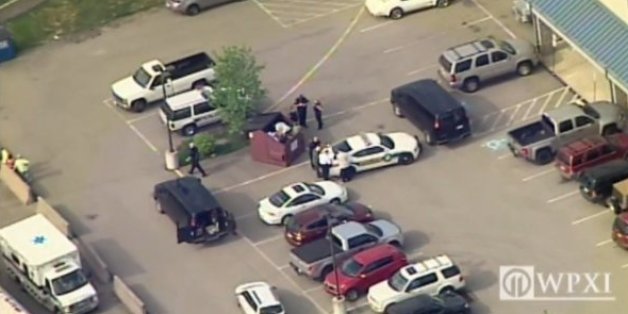 Pennsylvania police are searching for an active shooter at a shopping plaza in Rostraver Township after he shot and killed one person on Monday morning.
Rostraver Township is located approximately 25 miles south of Pittsburgh.
Fatal shooting at Minitti Motor Sports in Rostraver. Shooter in a blue hoodie got away - police searching the area. pic.twitter.com/MjgCtua3aq
Authorities told both The Tribune-Review and WPXI that the suspect, who was wearing a blue hoodie at the time of the shooting, is on the loose.
This is a developing story. Please check back for updates.
SUBSCRIBE TO & FOLLOW BREAKING ALERTS
Never miss a thing. Sign up for up-to-the-minute breaking news alerts delivered straight to your inbox. Learn more