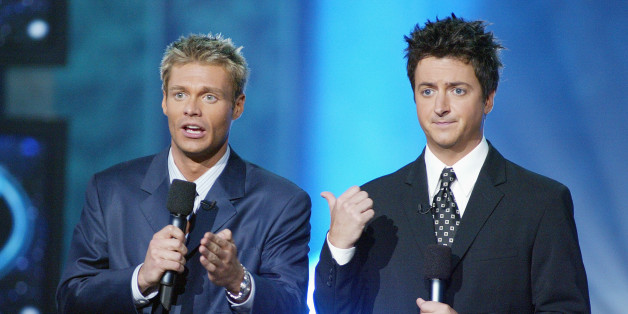 Remember Brian Dunkleman? Not really, right? Dunkleman was Ryan Seacrest's "American Idol" co-host in the show's first season, but when the show returned for Season 2, in 2003, Dunkleman was absent. Now he calls himself a "television history footnote."
I knew American Idol would never last without me #CANCELLED
When asked if there was a possibility of a Seacrest-Dunkleman reunion before the series ended, chairman and CEO of Fox Television Group Dana Walden said, "Where is Brian Dunkleman? If you give me his number, I will call and invite him."
13 Best 'American Idol' Performances Ever
SUBSCRIBE AND FOLLOW
Get top stories and blog posts emailed to me each day. Newsletters may offer personalized content or advertisements.
Learn more