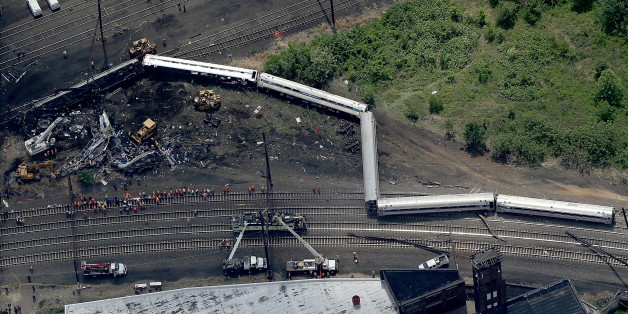 PHILADELPHIA—An Amtrak train involved in a fatal crash here appears to have been traveling at more than 100 miles an hour as it entered a sharp curve where it derailed Tuesday night, killing at least seven people, according to two people with knowledge of the investigation.
SUBSCRIBE AND FOLLOW
Get top stories and blog posts emailed to me each day. Newsletters may offer personalized content or advertisements.
Learn more