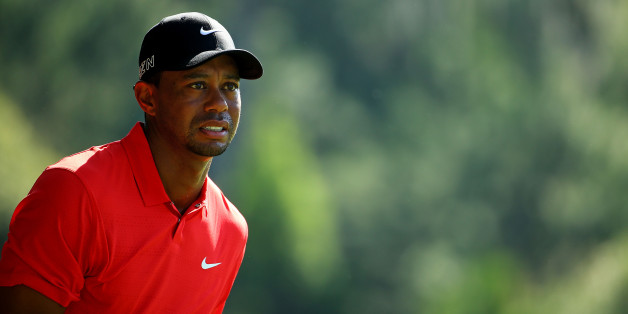 "I know what it's like to be different and to sometimes not fit in. I also stuttered as a child and I would talk to my dog and he would sit there and listen until he fell asleep," Woods wrote. "I also took a class for two years to help me." Toward the end he urged the boy, Dillon, "to be well and keep fighting."
Here's the letter in its entirety:
Update: Here's a photo of the letter Tiger wrote to a boy who's bullied because he stutters: http://t.co/5PJEncnDIz pic.twitter.com/2YMSkhZCKa
Also on HuffPost:
PHOTOS: Tiger Woods and Lindsey Vonn
SUBSCRIBE AND FOLLOW
Get top stories and blog posts emailed to me each day. Newsletters may offer personalized content or advertisements.
Learn more