Maybe the NFL really is the No Fun League.
Some customers and media outlets on NFLshop.com Thursday tried unsuccessfully to order New England Patriots jerseys with the name "DEFLATOR" on the back. An error code popped up, dashing the hopes of those who wanted to reference the team attendant who called himself "deflator" in text messages revealed in the Wells report.
We attempted the same customized "DEFLATOR" and got the same no-go result. See the bottom right corner of this screenshot: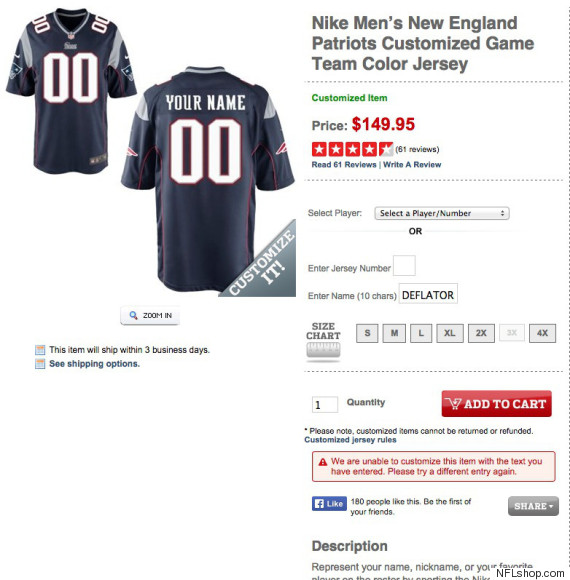 Then we got creative and figured out a way around the NFL.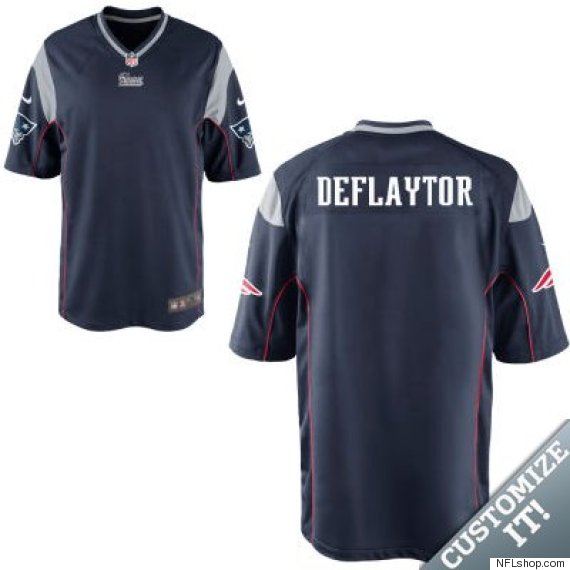 Take that, NFL merchandise!
Also on HuffPost:
Super Bowl 49: New England Patriots Take On Seattle Seahawks
SUBSCRIBE AND FOLLOW
Get top stories and blog posts emailed to me each day. Newsletters may offer personalized content or advertisements.
Learn more