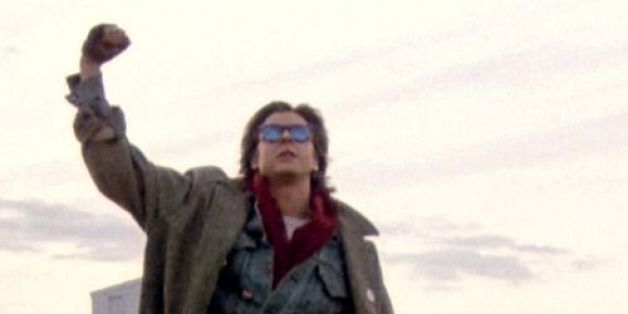 Thirty years ago, while cooped up in Saturday morning detention, a group of teens learned that people categorize one another in certain ways, and discovered that each one of them is a brain, an athlete, a basket case, a princess and a criminal.
Earlier this year "The Breakfast Club" celebrated its 30th anniversary and at the 2015 Billboard Music Awards on Sunday night, the film's star Molly Ringwald introduced the band Simple Minds to perform their 1985 hit song "Don't You (Forget About Me)," which plays in both the opening credits and final scene of the movie.
The band got the crowd singing along to the 80s hit and it looked like Ringwald, who joked about wanting to be in Taylor Swift's club, got her wish:
Is Molly Ringwald the new member of the squad? We think so! #BBMAs pic.twitter.com/bc7JoYZ0kz
Also on HuffPost:
Billboard Music Awards 2015 Red Carpet
SUBSCRIBE AND FOLLOW
Get top stories and blog posts emailed to me each day. Newsletters may offer personalized content or advertisements.
Learn more