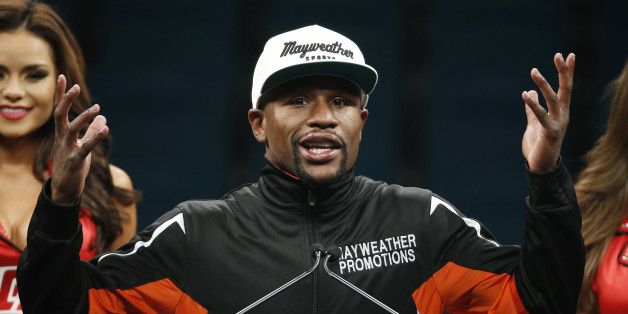 Floyd Mayweather, who has been found guilty of beating four women and recently pulled in north of $100 million from his fight with Manny Pacquiao, single-handedly proved that (a) life isn't fair and (b) karma is a false concept by pulling in nearly $500,000 from sports bets this weekend.
The undefeated and ever-modest welterweight champion posted his apparent winnings on Instagram after betting on three NBA playoff games and a fight.
"The last 4 days have been great," he wrote. "I'm getting paid while watching others entertain and perform. I don't do anything for free. I bet $350,000.00 and walked away with $827,272.73."
Also on HuffPost:
Floyd Mayweather Jr. vs. Manny Pacquiao
SUBSCRIBE AND FOLLOW
Get top stories and blog posts emailed to me each day. Newsletters may offer personalized content or advertisements.
Learn more