Below are 15 happy hues that are perfect for summertime fun, whether you're working away at the office, vacationing on a beach or breaking the dance floor at your best friend's wedding. From a sparkling white to a shocking pink, these shades will look great on your fingers and toes as you safely work on that sexy summer tan. Searching for something a bit more sophisticated? We found a red-orange lacquer that will stand out beautifully against crisp white clothing.
When wearing highly pigmented nail polish colors like these, always prep your nails with a base coat to prevent stains. Then, polish with thin, even strokes. Seal your summer mani and pedi with a top coat for a shiny, chip-resistant finish and you're good to go.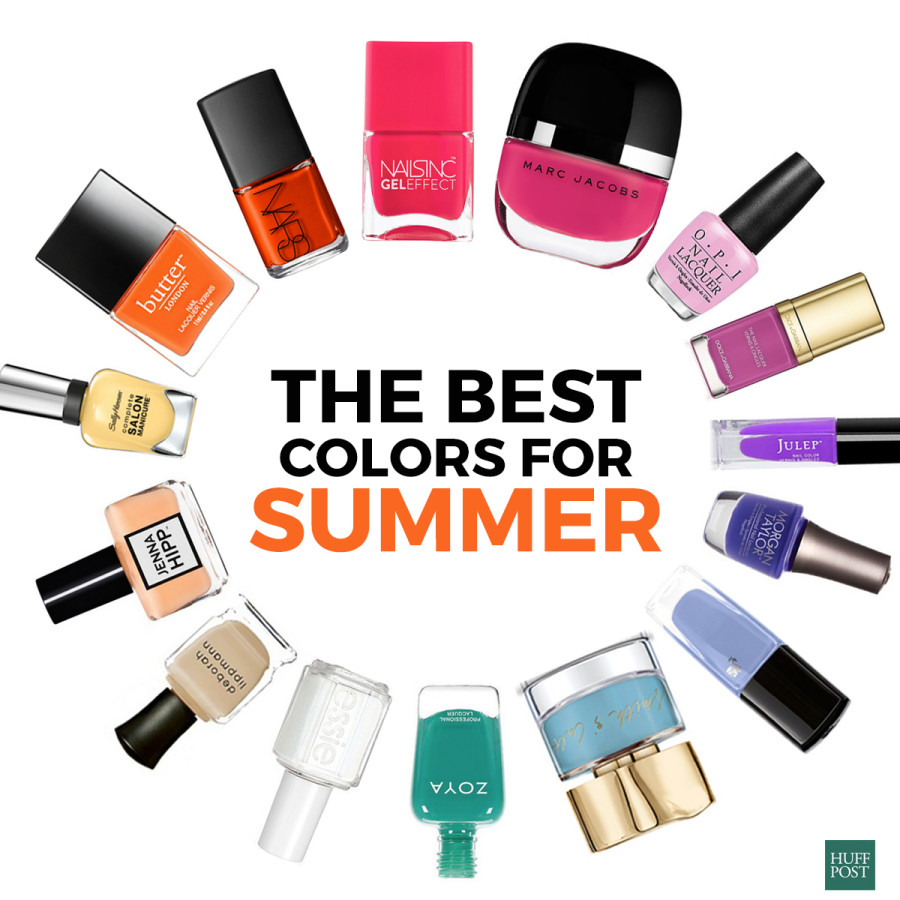 Photos courtesy of companies; art by Chanel Parks.
ALSO ON HUFFPOST:
The 15 Best DIY Nail Art Blogs