These large numbers of working moms and dads affect the dynamics of parenthood and raising a family today in many ways. Though it may be difficult to sum up the life of a working parent in words, sometimes pictures say it all. Here's our colleague Kate giving us a glimpse into her experience at a recent Take Your Child To Work Day.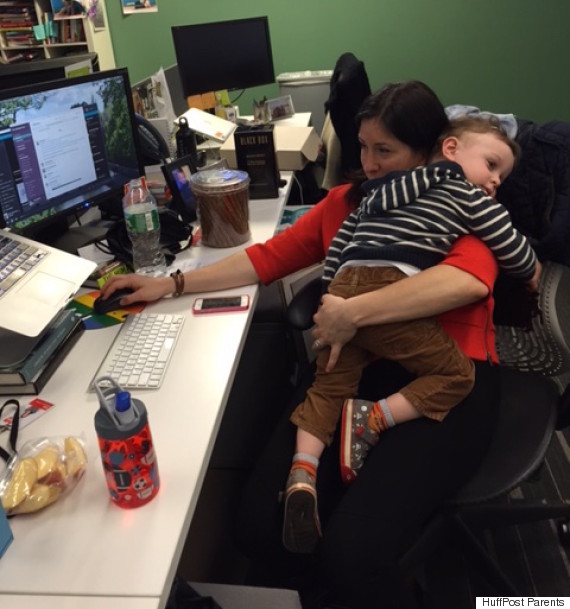 Also on HuffPost:
What Being A Stay-At-Home Parent Looks Like
SUBSCRIBE AND FOLLOW
Get top stories and blog posts emailed to me each day. Newsletters may offer personalized content or advertisements.
Learn more