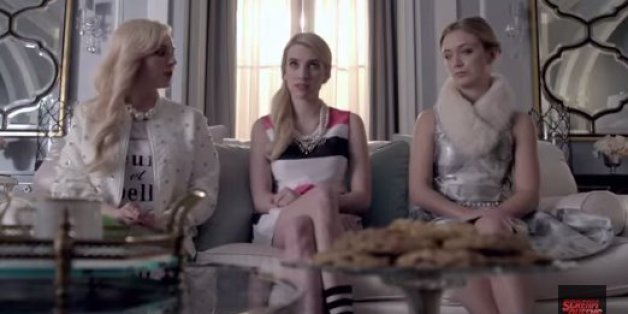 The official three-minute long "Scream Queens" trailer is here and it's bonkers, bananas and all kinds of delightful. A co-ed dies in a bathtub. Nick Jonas is there. Emma Roberts calls pledges "idiot hookers." Niecey Nash is a security guard. A girl's head even gets mowed off. Plus there's this perfect line, "If anyone of you die while protecting a sister, you're allowed to skip the rest of hell week."
Also on HuffPost:
"American Horror Story: Freak Show" Cast Photos
SUBSCRIBE AND FOLLOW
Get top stories and blog posts emailed to me each day. Newsletters may offer personalized content or advertisements.
Learn more